This is a computer-based translation of the original text:
Today, Japan's largest indoor rave "WIRE" I went into ー.
Yokohama I can close. I been standing near.
Basic is the electronic system. Incidentally it is only. No escape.
Open 8:00 pm Close. Crazy dance die.
Immediately, snapping from the moment I entered. Wow I love.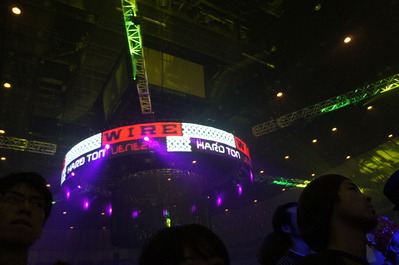 LIVE ACT, the circus like Kuro-chan Yasuda Hiroshi
HARD TON appearance. Song horse too.
Frequently, "Tokyo!" Cry.
, And
"This is Yokohama's Hmmmmm!"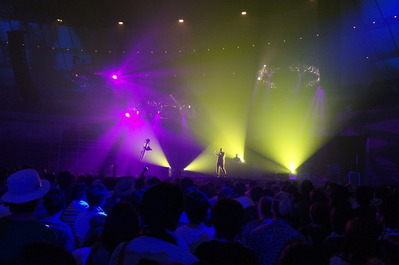 (Agatteru immediately. Dreadful Information Society)
In my first post up "HELL" is not it?
But just as a computer, you're losing We'd even Japanese!
WIRE popularity in table tennis can be overwhelming. Ssu indeed.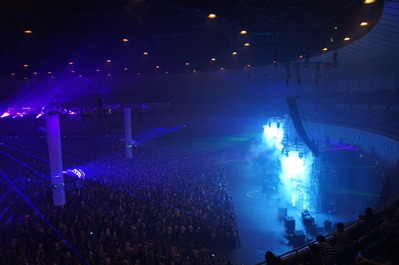 And recently, it died suddenly chic KAGAMI put the songs played.
Heap up perfectly 70 minutes, followed by further KEN ISHII!
I leave many people in the 140-minute dance? !
Definitely, I'm taking to kill the customers, did they?
Way, but withdrew at the foot pain, back 雑魚寝 style.
Summon the power of the last "JEFF MILS" The tightening in.
This is also overflowing. Something, VJ to strong-arm tactics that the alter ego behind.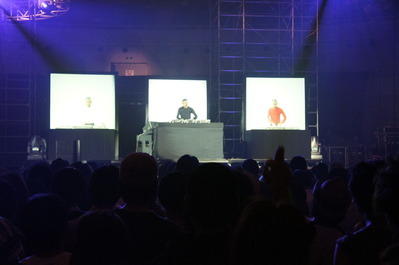 Do not cool as usual.
Well, today it is danced around it once.
Since I can not Metamo year, he does that, I did enjoy it! ! I think quite fun, WIRE! ! !
In
Co.
---
横浜アリーナってことで、近い。なんてたって近い。
基本、電子系です。ってかそれしかないです。逃げ場なし。
18時オープンの8時クローズ。踊り狂って死ねる。
さっそく、入った瞬間からバキバキです。好きだわー。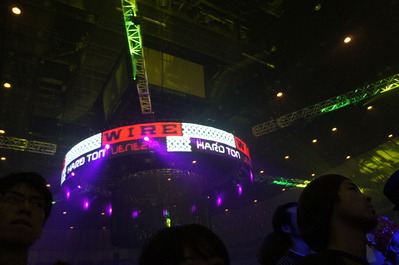 LIVE ACTでは、安田大サーカスのクロちゃんみたいな
HARD TON登場。歌うま過ぎ。
頻りに、「トーキョーーーーー!」と叫ぶ。
が、
「ここは、横浜だーーーーー!!」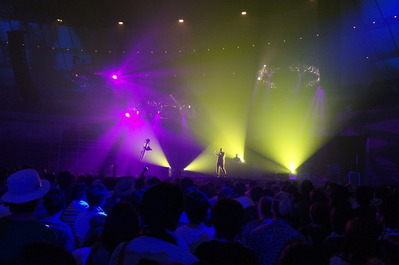 (さっそくアガッテル。恐るべし情報社会・・・)
自分的に一番上がったのは「HELL」ですね。
だが、しかーし、日本人も負けてねーぜ!
WIREでの卓球人気は半端じゃない。さすがっす。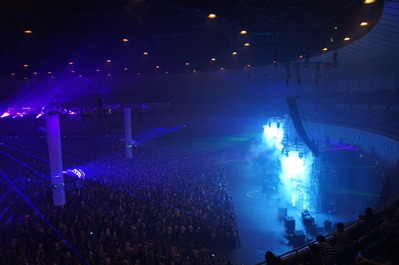 しかも、先日、急逝したKAGAMIの曲をかけるという粋なプレイ。
ばっちり70分盛り上げ、さらにKEN ISHIIに続く!
140分間踊りっぱなしって人も多かったのでは?!
間違いなく、お客を潰しにかかってるぞ、こいつら!
途中、足の痛さで離脱したものの、雑魚寝スタイルで復帰。
最後の力を振り絞って「JEFF MILS」で締めることに。
これまたパンパン。なんか、VJで陰分身するという荒技に。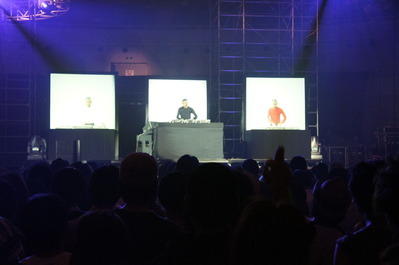 普通にかっこいいじゃないか。
いやー、今日はこれでもかってくらい踊ったな。
今年はメタモにいけないので、その分、満喫してやりましたよ!!なかなか楽しかったじゃないか、WIRE!!!
では
Co.