This is a computer-based translation of the original text:
Spain diary continues UNDER-23 is close.
A slight wind will send the little w Nao.
Day 3
Japanese team arrived before anyone else (Co, Moto)
Belatedly Ike, Nao flight arrives at 2.
Even though a very early into the venue.
All full of fighting spirit but were beaten by the sun! ! !
Riders who appear one after another around the world.
Among them is happy to see it.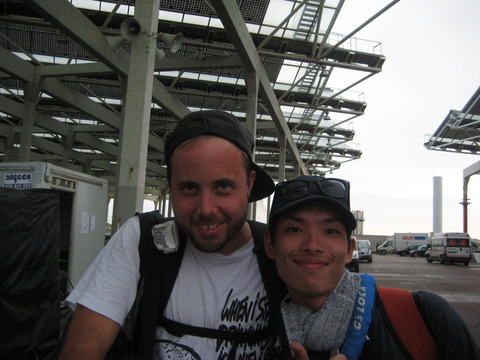 Mr Tea Rose
(I know it's a little different for German w)
German expedition in the last star I could not see me! !
You could even say they are many ways, really looking forward to see you again.
And her results and cut off, others urged the Japanese advance five! ! ! (Wow)
Charitable efforts in the final you are arriving Fatokin bike.
You are Shimai Utchi broken shaft with the rear wheel's been in trouble w Kotaro really mean? Alright.
After the competition the young group Raba is a pub where the Spanish rice.
Raba and Bar where one drink.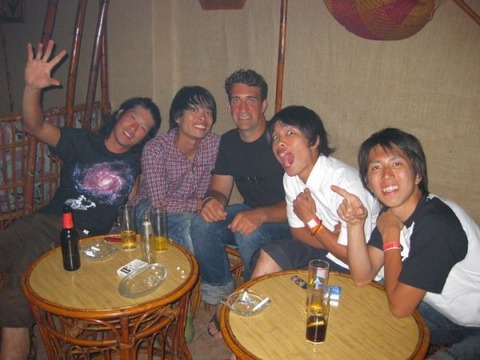 We had a fun night! !
Day 4th to continue. . .
---
ちょっと巻き気味でw Naoがお送りします。
3日目
誰 よりも早く着いた日本チーム(Co,Moto)
一足遅れてIke,Naoの2便目が到着。 
といってもかなり早い会場入 り。
太陽の日差しにやられながらもみんな気合い満々!!!
続々と現れる世界中のライダーたち。
そのなか でも会えて嬉しかったのが。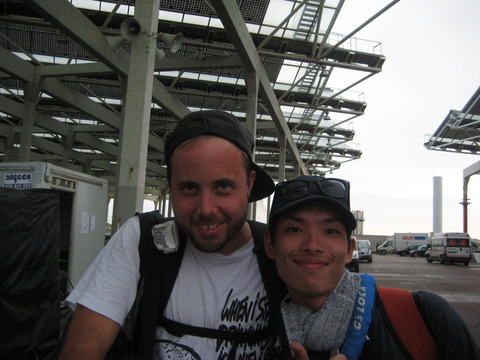 マー ティー・ローズ
(ドイツ語だとちょっと違うみたいだけどw)
前回のドイツ遠征では会う事が出来なかった僕の中のスター!!
い ろいろ話も出来たし、また会えるのが本当に楽しみです。
そして大会結果は予選落ちして、他日本勢は5人進出!!!(すげぇ)
努 君は自転車が届かずファトキンのチャリで決勝進出。
ウッチー君はシャフトが折れてしまい、光太郎さんのリアホイールを使ってw なんたる トラブル続き!結果オーライ。
大会終了後はRabaと若手組はスペインの居酒屋的な場所でご飯。
そしてRaba 行きつけのBarで飲み。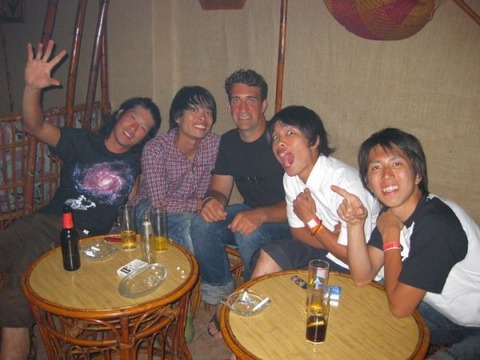 楽しい夜を過ごしました!!
Day 4th へ続く。。。