This is a computer-based translation of the original text:
Sorry about free time again.
Nao is so much.
So continue to travel
Second day in Spain
Raba departure from home to venue with everyone.
TRAM group activity to do in the train hall in relay done.
There is only a very large convention hall large
Hanging was made at six entry.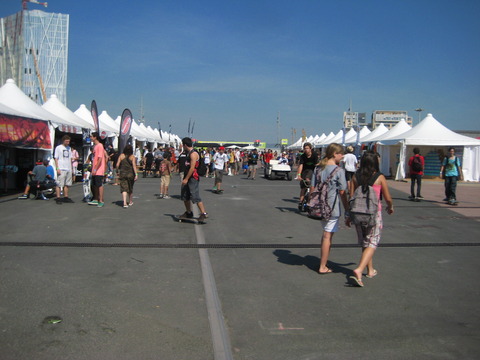 And training people in the audience. Spain is very bright and cheerful vigor w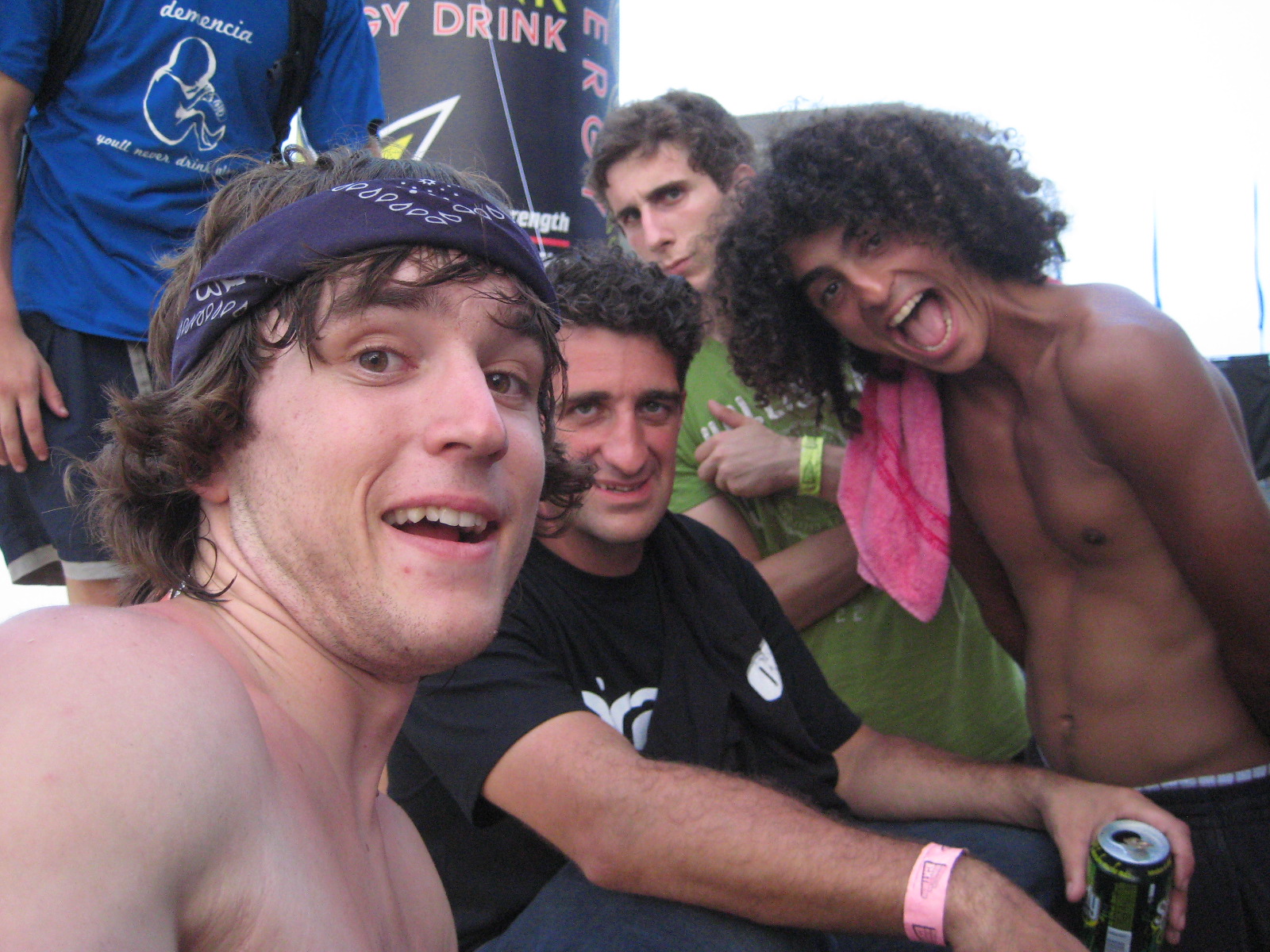 Co was also support for something the audience. What overseas and would be the same as Japanese people.
That day I rode until exhausted. Young group and set apart from the hotel and returned home RABA.
[And this night most Be Millionaire
Raba car ride, so only four cars at the same time, one flight a piston assembly line two flights. About 90 minutes difference!
The minutes slowly 休Memasu body w
Results 1 2 Nao.Ike Co.Moto flight flight
Raba and just before bed is handed.
digizin!!!
The spot I have never seen it, the senior posts Shin Chan, senior Genji's also hit the post! ! ! I felt great time.
I say what a blog now, then everyone is looking forward to it seems to have less amount of information as current.
I was very happy to meet but somehow seniors across the sea.
Linger. . .
---
どうもNaoです。
それでは引き続き旅行記を
スペイン二日目
Raba家からみんなで会場まで出発。
団体行動で電車やらTRAMやら乗り継いで会場へ。
大規模な大会だけあって会場もとても大きく、
エントリーに6人掛かりで行っていました。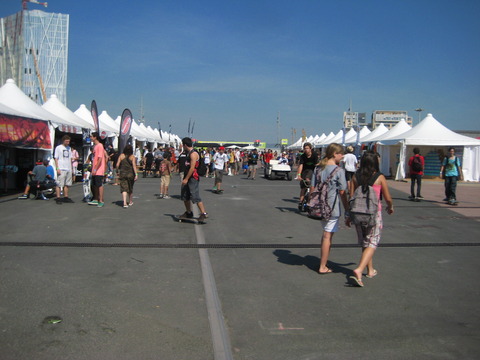 会場でみんなと練習。 スペイン勢はとっても明るくて陽気ですw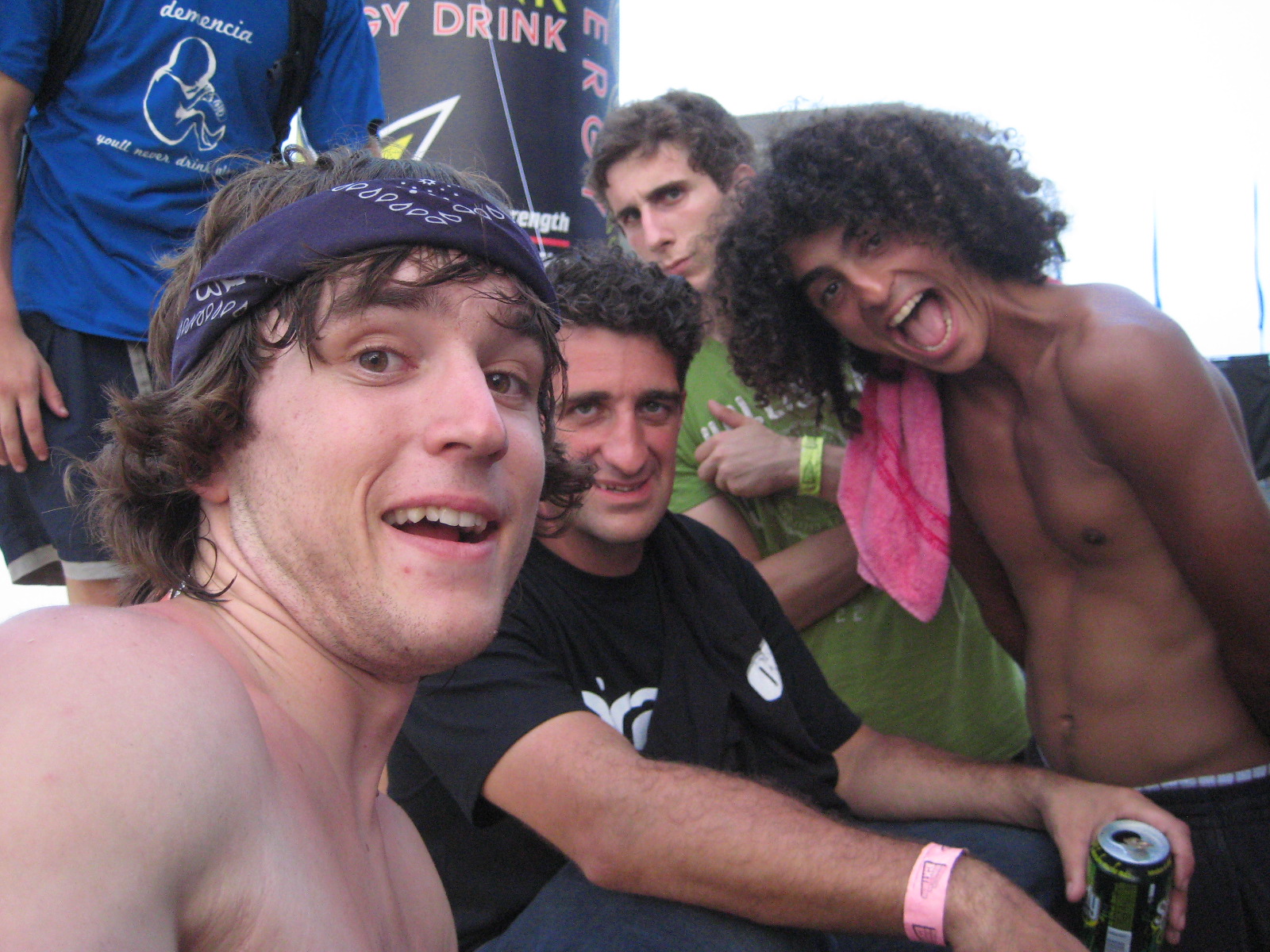 Coは会場のサポートなんかもしていました。 結局日本だろうと海外であろうと同じなんだと。
その日はクタクタになるまで乗りました。そしてホテル組と別れて若手組はRABA家まで戻りました。
そしてこの夜も『大富豪』
Rabaの車はでは同時に4人2台しか乗れないので、ピストンで1便、2便の流れ作業。 その差約1時間半!
その分ゆっくり体を休めますw
結果 1便 Co.Moto 2便Nao.Ike
そして寝る間際にrabaが手渡したのは。
digizin!!! 
僕も現物は見た事が無かったですが、先輩のしんちゃんの記事、そのまた先輩のゲンジさんの記事やら!!! とても時代を感じました。
今で言うブログ的なものですが、当時では現在のように情報量も少ないのでみんな楽しみにしていたらしいです。 
なんだか海を越えて先輩たちに会えたのがとても嬉しかったです。
だらだらと続く。。。