This is a computer-based translation of the original text:
Nao is very much.
I have to post a long time.
I w is connected with the previous article from ART ~ ART
I was in a Ttena Art of Motion? ? What I think many of you.
Please click here first.
It is a design made in London this year.
So they are free running world championship competitions, known as analog.
It is called in Japan Ninja w Maiori or horizontal bar or box with air from Baku
And first visit to Japan in Yokohama this great event! !
Unfortunately the rain, but went to 30 days. . .
Come tomorrow? ? Do not work so well I was asked Nantes. Answer.
Home and hello to everyone. .
But this phone wants one!
Mr. K., an event due to rain postponed the planned appearance of Mr. Utchi not.
The two of you for the appearance of the G Okayama-FLAT, but suddenly we were chosen to stand.
Celebrating a 31-day, rain or shine event something does come sporadically! !
Events in the gallery over 2000 starts,
Was filled with excitement and sounds like a garden club was the venue Dockyard.
The progress was announced to the final eight players.
Cut warm up in the excitement of venues
Showcase of two people and BMX & Freestyle Football!
The MC is Mr. Nob. Tsu Nantes luxury! w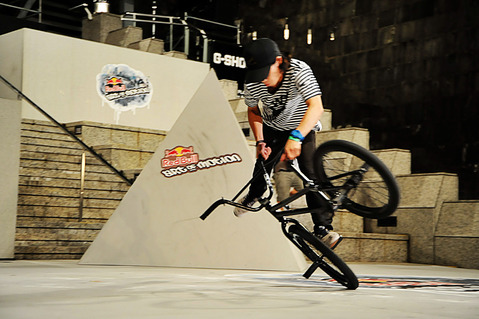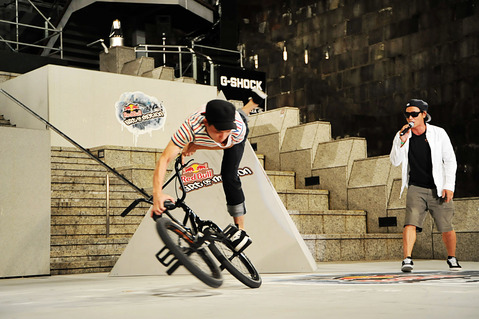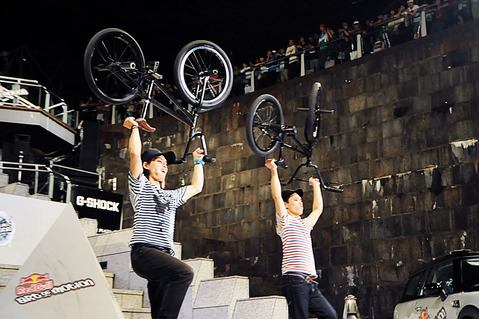 The honest we were able to enjoy a nice long stage was very wasteful.
Have successfully completed events, the venue was changed to place drinking w
REDBULL events will delight every time I?
And this event this weekend in support of such student teams REDBULL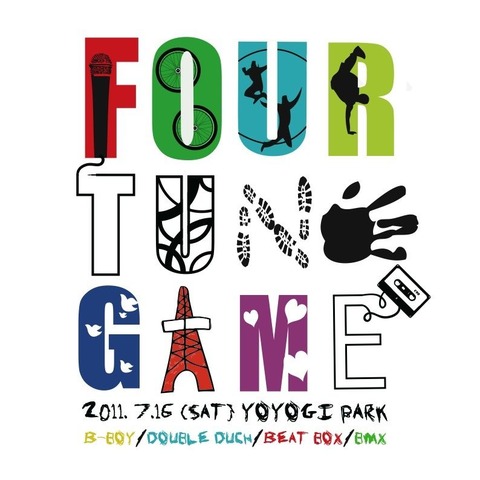 Make a tour in reconstruction assistance for the winner of each genre, along with the Iwate 4tunegame were made last month.
Or performance is scheduled to interact with local students.
We also really looking forward to.
Tsu and I've got to come from well back from the tour!
So.
Nao.
---
久々の投稿になってしまいました。
前回の記事からART~ARTと繋がってますがw
Art of Motion ってなんなのさ?? って方多いかと思います。
まずはこちらをご覧下さい。
今年のロンドンで行われた模様です。
フリーランニグと呼ばれる競技の世界大会なわけです。
鉄棒やボックスからバク宙しながら舞い降りたりと
日本でいう忍者ですねw
こんな凄いイベントが初来日しかも横浜で!! 
30日に行ったものの生憎の雨。。。
明日は来るの?? なんて聞かれてもお仕事なので行けません。と答え。
みんなに挨拶をして帰宅。。
しかし一本の電話がっ!
光太郎さん、ウッチーくんの出演予定が雨の影響によりイベントは延期。 
お二人は岡山のG-FLATの出演のため、僕らが急遽代役に選ばれました。
31日を迎え、なんとか雨はパラパラとくるがイベント決行!!
2000人を超えるギャラリーの中イベントは始まり、
会場となったドックヤードガーデンが
クラブのように音と熱気で溢れていました。
決勝へ進んだ8名の選手が発表され。
会場も暖まりきって最高の興奮状態で
BMX&フリースタイルフットボールのお二人とShowcase!!
MCにはNobさん。 なんて豪華っ!w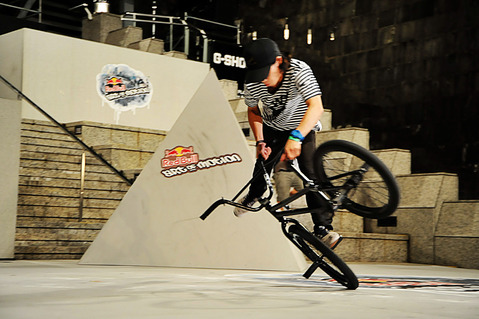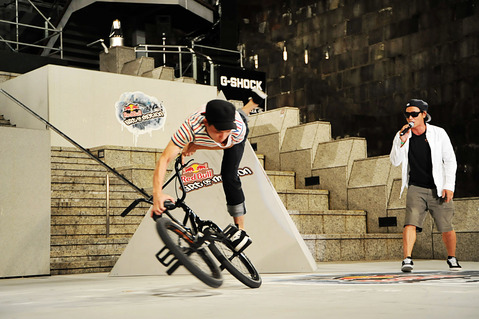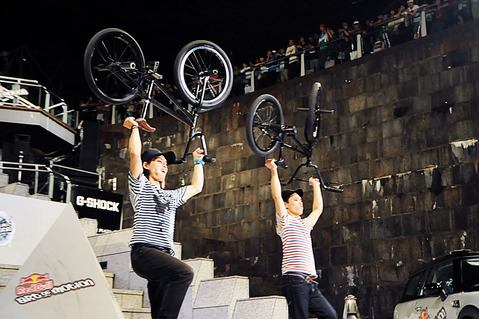 正直僕らにはもったいないくらい素敵な舞台でしたが
とても楽しむことが出来ました。
イベントも無事に終了して、会場は飲み場へと変わっていましたw
REDBULLのイベントは毎回楽しませてくれますね!
そして今週末にはそんなREDBULLの学生チームの
サポートによるこのイベント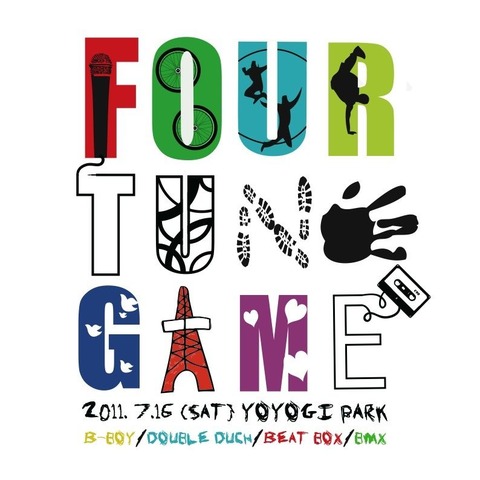 先月行われた4tunegameの各ジャンルの優勝者と共に岩手に向けて復興支援ツアーを行います。
現地の学生達と交流やパフォーマンスなどを行う予定です。
こちらも凄く楽しみにしています。
ツアーから帰って来てからしっかりとお伝えしますのでっ!
それでは。
Nao.