This is a computer-based translation of the original text:
Recently, Ne has become remarkably 冬Rashiku.
But I'm nice winter clothes from the various possible combinations!
Try to talk to Zara that I was no fashion, because it's fashionable now will read this.
Ollie Magazine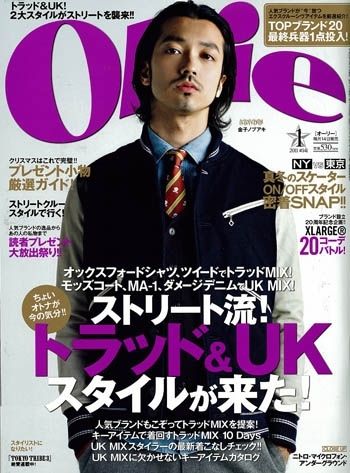 Needless to say the magazine, street fashion,
Ollie Magazine has released the July issue currently 11 BMX Flatland National Championships King Of Ground Round3 pattern we have been featured.
ー tournament we have a report here.
Now I will copy and paste but the Mixi, Blog will write soon this content.
ROUND3 and content that, this year the pattern in the KOG.
I worked this year than anything kun yuan. Because I always ask them to get along again, kind of strange doing this - writing a story.
KOG kun yuan or even when I'm making posters, was cut from something really cool is Na w
ー that I, your local convenience store, bookstore Hurry ~ ~ ~
Co.
---
でも、冬はいろんな服の組み合わせができるからいいですよね!
なんてザラにもなくファッションのこと語ってみるのには、これを読んでお洒落さんになったつもりだからです。
Ollie Magazine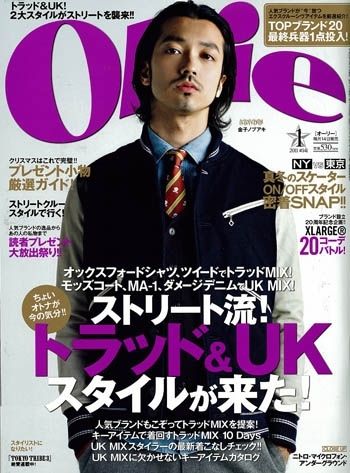 言わずと知れたストリートファッション雑誌ですが、
現在発売しているOllie Magazine 11月号にBMX フラットランド
全日本選手権 King Of Ground Round3 の模様が特集されております。
こちらの大会レポートをさせていただきましたー。
ってここまではMixiのコピペですが、Blogはもうちょい内容書こう。
内容はROUND3のことと、この1年のKOGの模様です。
今年はなんといっても元くんの活躍ですね。いつも仲良くしてもらってるので改めて、こーやって記事を書くとなんだか変な感じ。
KOGのポスターとか作ってるときも元くん、イケなんかはめっちゃ切り抜きしたからなーw
ってことでー、お近くのコンビニ、書店に急げ~~~
Co.