This is a computer-based translation of the original text:
The nao much.
Last Sun,
4Tune Project
was returning from tours of reconstruction assistance.
The article is up so please wait a while later.
The introduction of a new partner in this trip companion.
Shinichi Kiba Signature Frame
: Raputure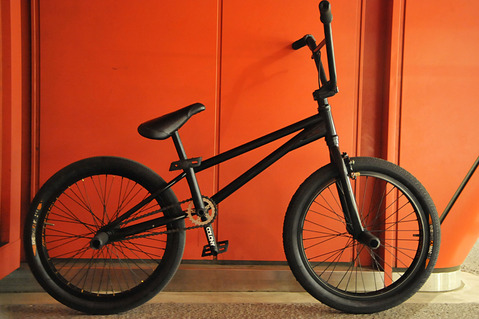 Top tube: length; 19.0
Head tube angle: 75 °
Seat tube angle: 70 °
Chain stays: 318mm
Drop out slot: 10mm


Took a week filled first.
Compared with the previous Rumble18.8 was riding, was the impression there is light at the front of the bike handled trick shorter chainstay.
R is quite justified, especially since the wheel, TP I think the frame can take the man and the woman enough to make my petite 19.0 there.
After the higher the position of the BB differ dramatically, or the nose is easier in training manuals are now easier to use a lower frame technique. Another trick is widened considerably in the rear space of the upside. Want you to be careful, the lower sheet may be very self-propelled. This is a modern flat frame might actually be all the same.
Raputure popular from the outset, and this is the manufacturer seems to have already sold out.
The Cave is still stock, please check it in to us soon.
Settings have also changed significantly since this time, I want to fight with the new partner will have enough still aboard.
Big Thanks 3edge-works, Cave
---
先日、
4tune project
の復興支援ツアーから帰還しました。
その記事は後ほどアップしますのでしばしお待ちください。
今回の旅でもお供した新しい相棒のご紹介です。
Kiba Shinichi Signature Frame
: Raputure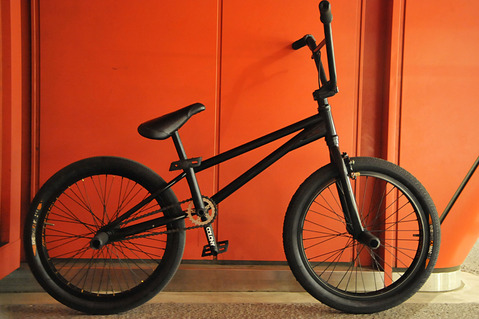 Top tube : length;19.0
Head tube angle : 75°
Seat tube angle : 70°
Chain stays : 318mm
Drop out slot : 10mm


まずは一週間乗った感想です。
前回の乗っていたRumble18.8と比べて、チェーンステーが短くなりフロントトリックでのバイクの扱いが軽くなった印象がありました。
特にRホイールがかなり詰めれるので、TPは19.0ありますが僕のように小柄な人や女性の方でも十分に乗ることが出来るフレームだと思います。 
あとは劇的に違うのがBBの位置が高くなり、練習中のノーズマニュアルがやりやすくなったり、フレーム下を使う技が楽になりました。他にはリアトリックではアップサイド側のスペースがかなり広くなりました。気をつけて欲しいのは、シートが低い方は自走が大変かもしれません。これは現代フラットフレームではみんな同じかも知れませんね。
そしてこのRaputure当初からの人気で、既にメーカー完売だそうです。
Caveにはまだ在庫はありますので是非お早めにチェックしてください。 
今回大幅にセッティングも変わったので、まだまだ乗り込み足りませんが今後この新しい相棒と共に戦って行きたいと思います。
Big Thanks 3edge-works , Cave