This is a computer-based translation of the original text:
Expert and professional classes KOG2 Day
Expert in Matsudo, Chiba Nakajima flying high! !
Both Furumeiku Final Qualifying! !
Feeding a two-Rongurutin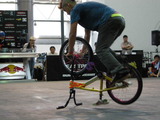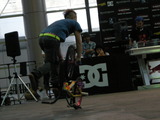 Last Peguuiri
The second unfortunate result Naa shit!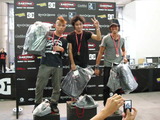 Congratulations.
I came back took about a year in the ranking process? !
And finally a professional class.
Promoted from experts including Mr. Kanna, the entry of 19 total.
Most agreed on their own could make almost no-
Oh, shame.
Mr. Nagata from Chiba to the final, cool, and ten times the original three.
You can pass batch ZION Mar team.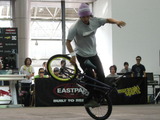 Teru Naka screwed my friends in the hard Naa frustrating.
Result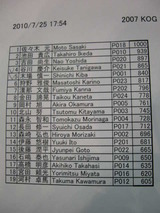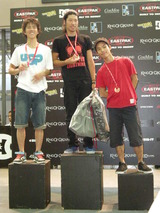 Congratulations from left! !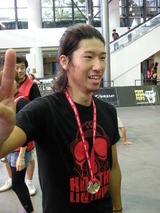 In the end to a biased Saizeriya Chiba.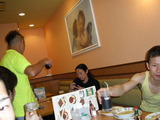 Mr. Tanigawa Then you Kouhei, Sata Suma confluence. Now joined by large numbers of crew and Kanagawa winner Mr. Kanna also expert.
Sasaki was a champion like Attention!
After the show I arrived to return.
JR hotels in this trip we went on tour companies plan + train ticket.
Shinkansen to Shin-Osaka Hotel in price and up to 3 days 2 nights + JR Kobe was ¥ 23,000 inclusive ticket lines.
Is not it cheap!
Bullet train to Osaka-Kobe, Osaka but in about 30 minutes to arrive, I worry Shinkansen lines the back of the seat ring, so even if you take to get ahead!
KOG Yokohama by Shinkansen from attending who are far away may be worth checking some good!
Read more
---
エキスパートでは千葉松戸の中島さんが大活躍!!
予選決勝ともフルメイク!!
ロングルーティン2本を繰り出し~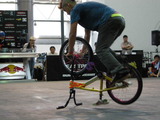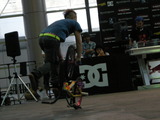 ラストはペグウィリー
ヤバかったなぁ
結果は惜しくも2位!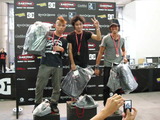 おめでとうございます。
年間ランキングでプロ復帰もかかって来ました!!
そしていよいよプロクラス。
エキスパートから昇格した漢那くん含め、計19人のエントリー。
自分はほとんど決まらず、ほぼノーメイクでした~
あ~悔しい。
決勝には千葉から長田さん、イケ、元 の3名が進出。
ZIONチームのマー君もバッチリ通過。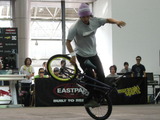 仲間達が頑張ってる中ダメダメだった自分は悔しかったなぁ。
リザルト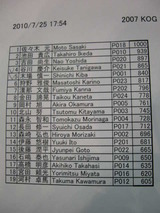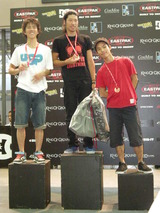 元おめでとうさん!!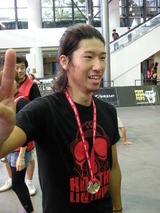 終了後は千葉勢でサイゼリヤへ。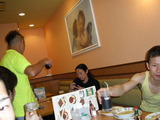 すると谷川くん、こうへい君、サタスマが合流。さらに エキスパート優勝者の漢那くんや 神奈川クルーも合流し 大人数になりました。
チャンピオン佐々木さん ご注意様でした!!
会場を後にし帰路につきました。
今回の旅は JRのツアー会社で ホテル+新幹線チケットのプランで行きました。
2泊3日のホテル代金と 新大阪までの新幹線+神戸までのJR線乗車券 込みで2万3000円でした。
安いでしょ!!
新幹線は大阪までだけど 大阪~神戸は30分くらいで着くし、新幹線は早めに取れば最後尾座席も取れるので 輪行にも安心ですよ!!
横浜KOGに遠方から新幹線で参加予定の人は調べてみると良いのあるかもです!!
続きを読む