This is a computer-based translation of the original text:
Last weekend was held in Kobe, KOG has gone to.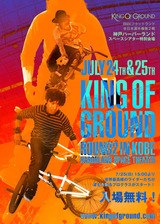 Taking full advantage of the summer holiday Thursday, Friday, entered the field from Friday's tour.
Ropeway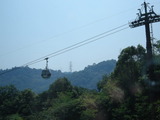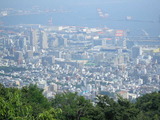 Chinatown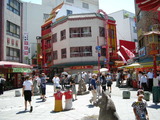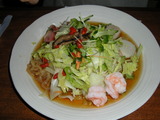 Or.
On Friday I tried to eat Kobe beef has been generous.
Check on the Internet
workshop Grill
I went to the store that there was a very happy and successful course at 5,000 yen will be a full belly.
The cute waitress Naa
Katta ー forgot to photograph the provider (if you are cooking.)
And the next day Saturday KOG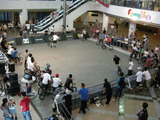 This day was held and Nobisukurasu Garuzukizzukurasu.
上手Katta Garuzukizzu is all.
Jun-chan is an amazing runner and he makes me a 05 in the Elk Nohandohangu co harrow.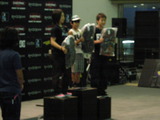 Nobisukurasu followed.
The Novice is an entry from the Mitsui Chiba police.
Nakajima military policeman, teacher support is addictive missed the traffic jam was a pretty good ride.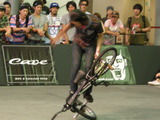 Qualify for the team and fourth place? !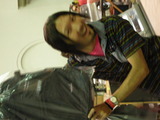 Congratulations! !
Mr. Il Novice championship in Osaka
After the first day Kudo, pony's, Chica's and went to eat rice.
There are shops in Kobe
spaceark
is very旨Katta across from the tavern.
Join the fun crew, including Kobe and Tokyo's crew in the middle Tsumiki.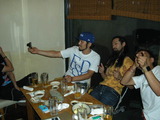 Continue.
---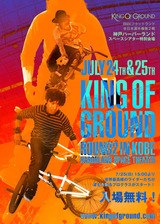 夏場の木金休みをフル活用し、金曜日から現地入りし、観光しました。
ロープウェイ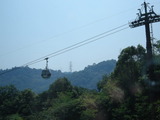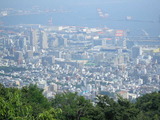 中華街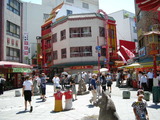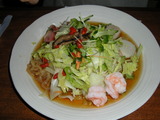 とか。
金曜日は奮発して神戸牛を食べてみたりしました。
ネットで調べて
グリル工房
という店に行ったんだけど、約5000円で腹いっぱいになるコースがあって旨いし大満足でした。
店員さんが可愛かったなぁ
写真を撮り忘れたのがイタかったー(料理の方)
そして翌日土曜日はKOG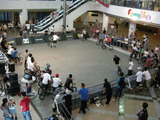 この日はガールズキッズクラスとノービスクラスが行われました。
ガールズキッズは皆上手かったです。
準優勝のジュンちゃんはエルクでコぐわノーハンドハング5をしちゃうわで凄かったです。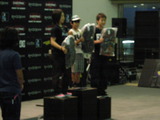 続いてノービスクラス。
ノービスには千葉から三井巡査がエントリー。
中島軍の巡査、師匠は渋滞にハマり応援に間に合わなかったが、かなり良いライディングをしました。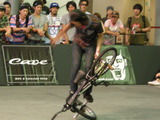 そして予選を通過し、4位入賞!!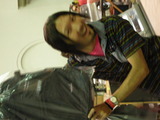 おめでとう!!
ノービス優勝は大阪のイルさん
1日目終了後は工藤さん,ポニーさん,チカさんと飯を食べに行きました。
そこは神戸のショップ
spaceark
の真向かいにある居酒屋で とても旨かったです。
途中からツミキさんはじめ神戸クルーや東京クルーも合流して楽しかったです。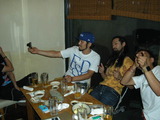 続く。