This is a computer-based translation of the original text:
April was held in Nagoya a few days I went to KOG.
Travel professionals and professional attendant 石嶋 Ikeda of Chiba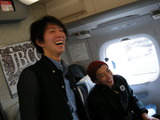 Round trip train - go with a plan for an unprecedented 20 200 yen in hotel accommodation.
You can also book the seat bottom, go with comfort.
It happened on the way to Nagoya on the Y's site to find loads, or try to stop, from there to the venue but did not process all three spoiler.
Take a little close to the venue, watching the Novice final.
Novice fewer people this is partly due to an earthquake or entry, I felt a very high level.
After the closing was recommended by riders Nagoya
"Summons up etc."
I went to eat alleged.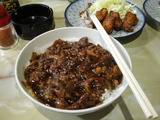 It is quite delicious when I Tiba expedition rider is a decent thing to eat after a long time mostly because Saizeria w
The second day went to the venue late, watching from the expert group C, reaching the final okay, as Nakajima us.
Morioka Tadashi's victory in the finals! !
25 entries in his professional class has prepared this four routines.
But a rare few years, make-up rate of 80% in daily practice as I was lifted to come.
, But most 決Marazu switch thing is ... I will fall for a string of unforced errors followed a normal part of you decided.
But I was disappointed to concentrate on watching, surprisingly qualifying in eighth place! !
I was surprised but happy.
KOG, the first finalist merrily anything.
The main part of the switch from there and do things that I was successful to evaluate Moraeta
I thought I'll attack left Karaniha final, but it turned into regrets ... after all what you Gudegude
The future challenge to raise more mature.
The final result was seventh.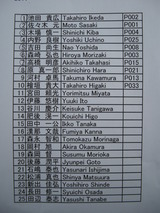 Miyata's convention this video
blog
is up to
The convention is that independent, happy things, and got us good words about the content of the video unreasonable Gurataku two large senior person.
This alone was worth it like I have made.
---
旅のお供は千葉の池田プロと石嶋プロ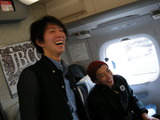 新幹線往復+ホテル宿泊で20200円という破格のプランで行けました。
最後尾座席も予約でき、快適に行けました。
名古屋について会場に向かう途中でたまたまY'sロードを発見し、立ち寄ってみたり、3人ともプロバレしなかったりで そこから会場へ。
会場近くで少し乗り、ノービス決勝から観戦。
今回のノービスは地震の影響もあってかエントリー人数が少なかったですが、とてもハイレベルな感じでした。
閉会後に名古屋ライダーのオススメで
"どてめし"
とやらを食べに行きました。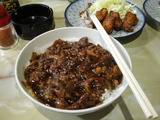 これはかなり旨かったなぁ
千葉ライダーは遠征時はたいがいサイゼリアだから久しぶりにまともな物を食べたなw
2日目は遅めに会場に行き、エキスパートCグループから観戦、われらが中島さんも無事決勝に進出。
決勝で森岡督さんが優勝!!
プロクラスは25名のエントリー
自分は今回4本のルーティンを用意してきました。
ここ数年内でもめずらしく、普段の練習でメイク率80%くらいまで上がってきてました。
が、ほとんど決まらず… 肝心なスイッチは決まってるのに続きの普通の部分で落ちてしまう凡ミスを連発してしまいました。
残念がって観戦に集中してましたが、意外にも8位で予選通過!!
ビックリしましたが嬉しかったです。
KOGでは、なにげに初の決勝進出。
主要なスイッチ部分は成功してたからそこは評価してもらえたという事かな
決勝に残ったからには攻めてやろうと思いましたが、結局グデグデした内容になってしまいました…無念
次回以降はもっと完成度を高めて挑みます。
最終結果は7位でした。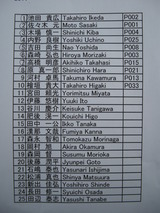 今回の大会の動画を宮田さんが
ブログ
にアップしています
大会無関係のことですが、嬉しい事に、大先輩2名様にグラタクの動画の内容についてメチャクチャ良いお言葉を頂きました。
これだけで、行った甲斐があったようなもんです。