This is a computer-based translation of the original text:
KOG now this really fun trip.
Day 1
Kobe has set up thanks to the support crew finished pretty smooth.
Girls & Kids and classes, Novice class I was allowed to judge.
Judge York's members of this God.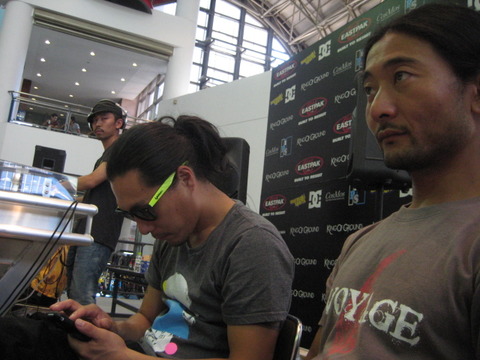 Some levels were balanced, there was still more prominent
Mr. Gotou Eitarou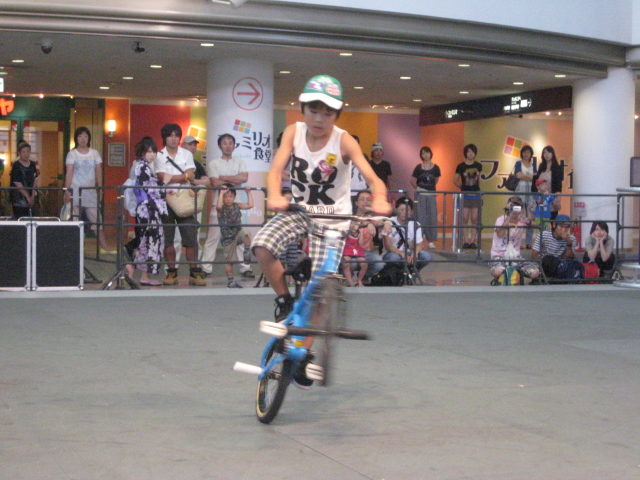 While a small body, the stability of the trick is overwhelming. I really am looking forward to riders.
And
SPACEARK
workshop by! ! !
The audience has had a lot of BMX fun experience.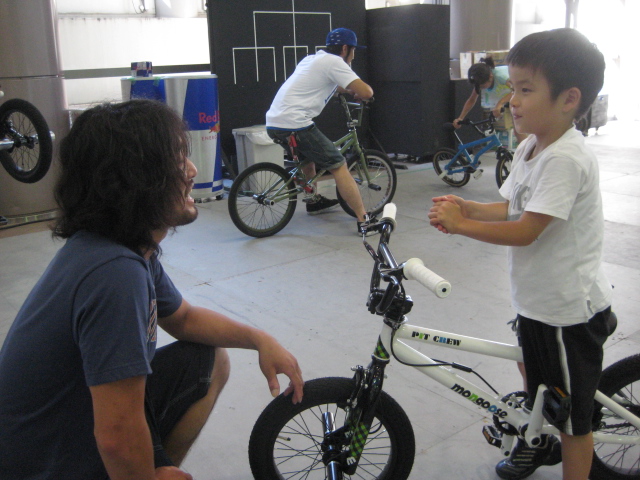 ★ smile was really happy kids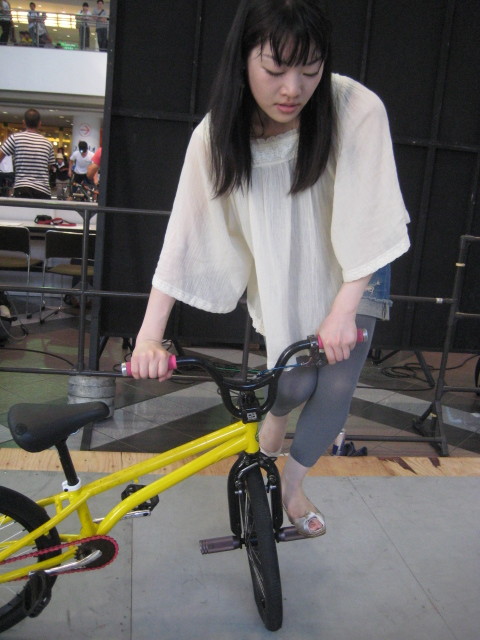 Even women who not only taught a few minutes! ! BMX was completely fascinated by the fun of w
Novice and Intermediate classes. Approximately 40 participants from around the country.
KOG is the first time I was allowed to judges, and a few years ago Nobisukurasu level was obviously up.
We were traveling together, Kanagawa hose. . . Ace wrong? ! ? ! Piled up on me also nice venue Jinyo Swallow.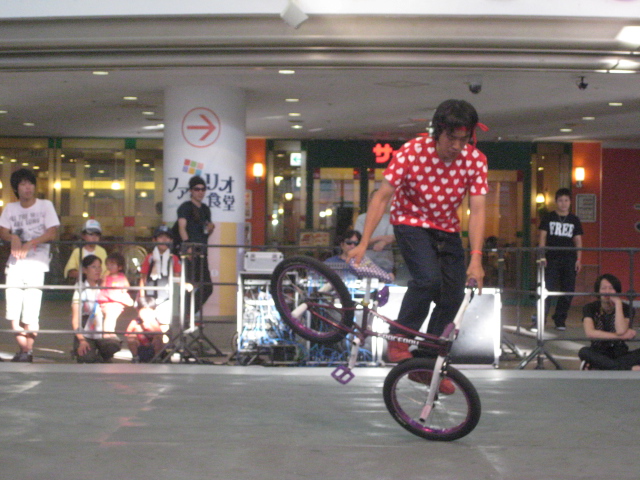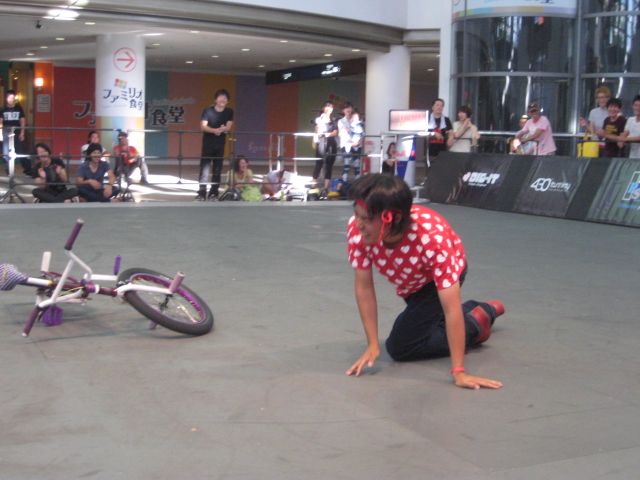 Nobisukurasu many riders feel like full of character.
Characters as well, showing obvious skill at ILL was firmly in hand you win.
The place was completely locked! ! ! This is cool.
Moments after the competition was fun to go to bars and senior students.
He went into town to look for bed, exhausted to the sauna to soothe your body. . .
Enjoy the sauna or even a recent trip w
Leads to the second day. .
---
一日目
設営は神戸クルー援助のおかげで、かなりスムーズに終えました。
そしてGirls&Kidsクラス、Noviceクラスのジャッジをさせて頂きました。 
今回のジャッジメンバー Yorkさん、神様。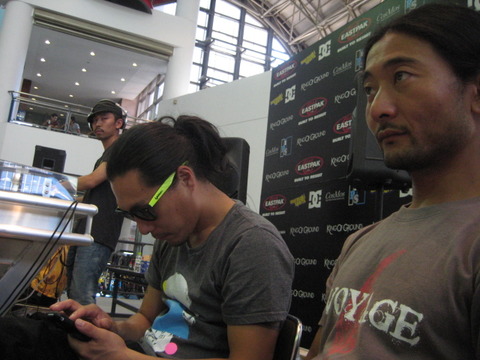 レベルが均衡してたなか、一際目立っていたのが
五島英太郎くん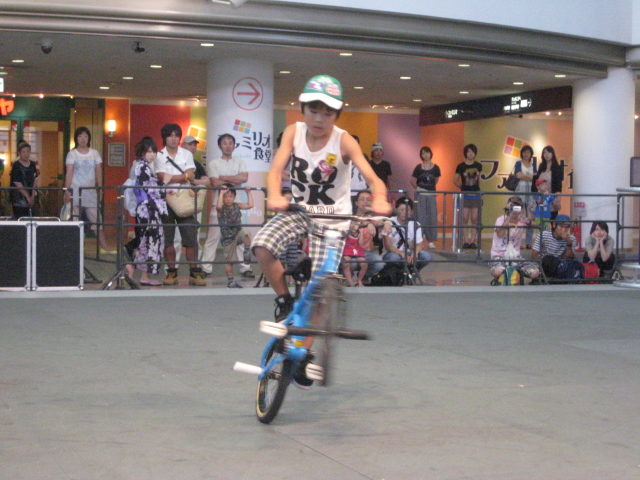 小さい体ながら、トリックの安定感が半端じゃないです。 本当に将来が楽しみになライダーですね。
そして
SPACEARK
による講習会!!!
多くの観客の方々がBMXの楽しさを体験していました。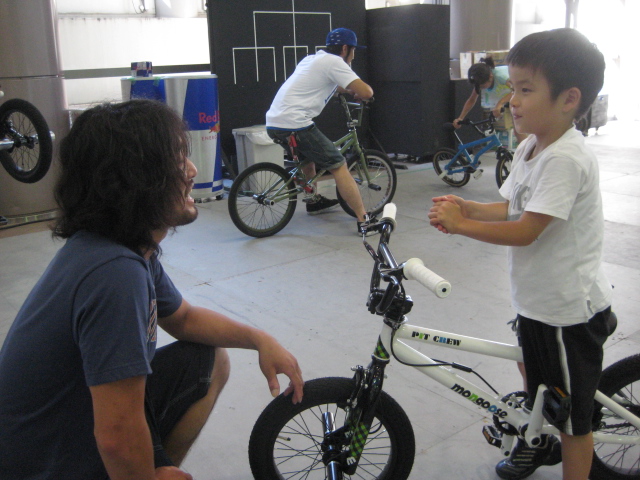 子供達も本当に楽しそうな笑顔でした★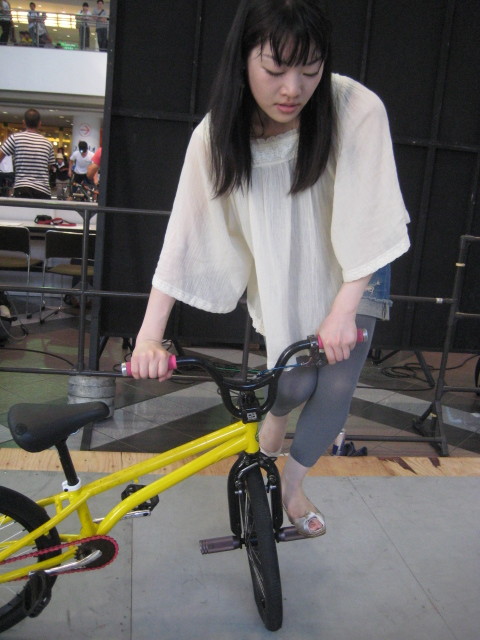 女性の方も、ほんの数分教えただけで!! 完全にBMXの楽しさに魅了されていましたw
そして中級者クラスのノービス。 全国から約40名の参加。
初めてKOGのジャッジをさせて頂きましたが、数年前のノービスクラスとは明らかにレベルが上がっていました。
今回旅を一緒にした、神奈川のホース。。。間違ったエース?!?! ジーニョくんもいい感じに会場を盛り上げてくれました。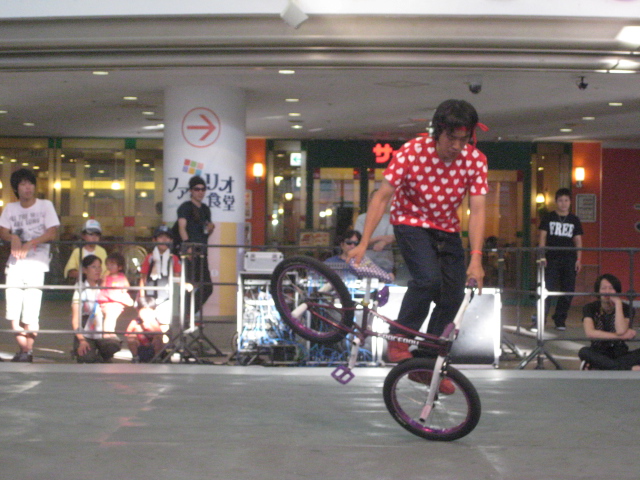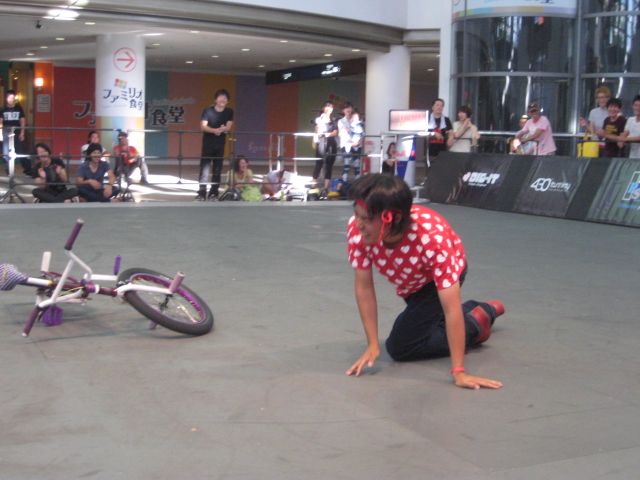 こんな感じて個性豊かなライダーも多いノービスクラス。
キャラのみならず、スキルでもしっかり見せきったILL君が優勝を手にしました。 
完全に会場をロックしていました!!! かっこよかったです。
大会終了後は先輩達と居酒屋へ行き愉快な一時を。
寝床を探しに町へくり出し、疲れきった体を癒しにサウナへ。。。
最近の旅の楽しみはサウナだったりするw
二日目へ続く。。