This is a computer-based translation of the original text:
Two days so everyone cheers for good work.
We will announce first personal results.
Yoshida Hisao Ikeda Takahiro 3rd 2nd 1st Hajime Sasaki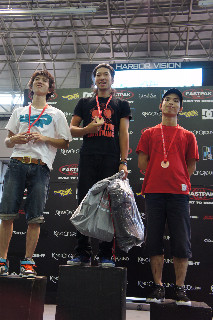 This honest, and was prepared to cut off so far 上Gareta was miraculous. The same order was in place and felt the edge of some memories lol
Thanks so much everyone was cheering 頂I.
Nao.
---
まずは個人的な結果から発表させて頂きます。
1位佐々木元2位池田貴広3位吉田尚生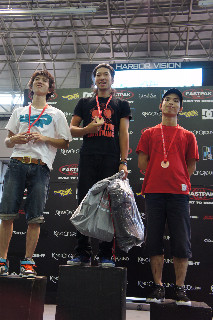 今回正直、予選落ち覚悟だったのでここまで上がれたのは奇跡的でした。 思い出の場所でまた同じ順位だったのは何か縁を感じました笑 
応援頂いていました皆さん本当にありがとうございました。
Nao.