This is a computer-based translation of the original text:
Nagoya has gone ー!
Starting from midnight the day before, partly because construction finished in smooth, support, Nagoya urged the morning! This time you and RYO Tak, and helped along with the young Koichi. I want more and more riders are able to understand the challenges and fun to make their stages like this.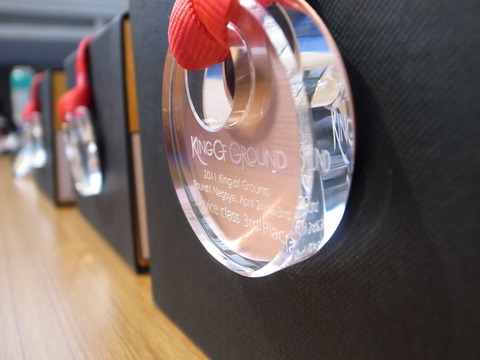 Girls and kids again, I had to let a novice judges. G & K is that many people in the class that leads to a larger whole BMX scene.
In half and then went to the corner of G & K did not experience.
I was amazed at the response than expected! !
So again what a BMX is more important that you make will have the opportunity to touch (sorry picture out of focus.)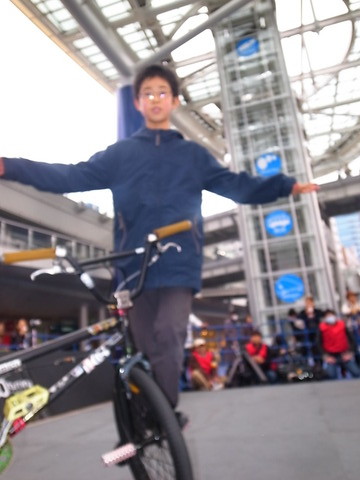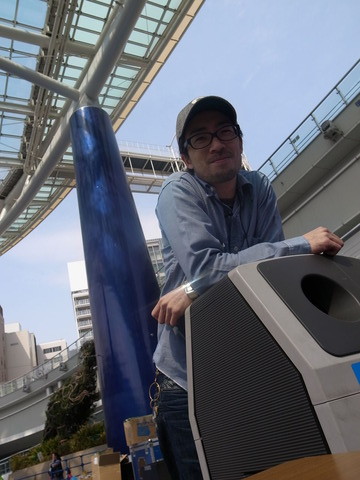 ー TI was also happy welcome back senior seniors w! !
The second day you'll enjoy watching the video here! Thank you for the wonderful UP of the next day w.
Were transported to local people's feet, but you know
There was an unexpected accident. .
Now and study these things while frustrating, because it has so.
I do not know what I'll have w
Cool Congratulations to the winner! Ne up the good USA!
April 9 and
CAVE is also a sponsor of my party held at the fourth anniversary of Claire's familiar.
Will be held starting at 7 w endless
This year what I gather all riders CAVE? !
Nao
---
前日の夜中から出発して、朝から名古屋勢のサポートもあり設営もスムーズに終えました! 今回はRYO君やタク、コウイチなど若手も一緒に手伝ってくれました。こうやって自分たちのステージを作る楽しさや大変さを理解出来るライダーが増えてほしいです。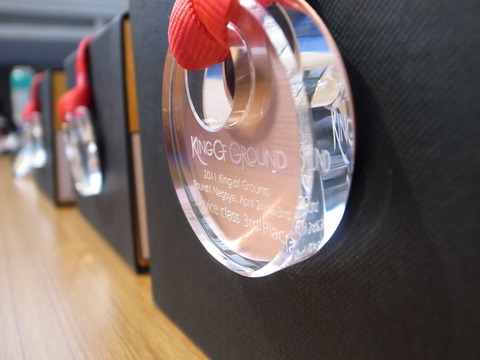 今回もガールズ&キッズ、ノービスのジャッジをやらせてもらいました。G&Kクラスの人数が多くなることはBMXシーン全体が大きくなることに繋がります。
その後に行った体験コーナでも半数がG&Kでした。
予想以上の反響でとても驚きました!!
やはりこうしてBMXに触れてもらう機会を作っていくというのが大事なことなんでしょう (写真ピンぼけでごめんなさい。)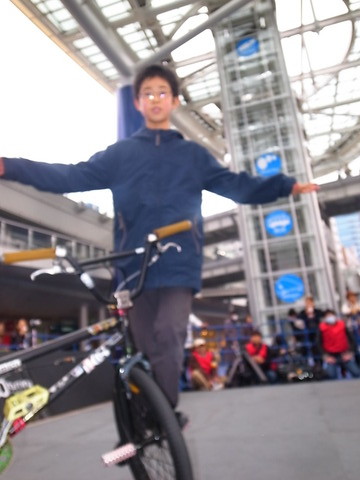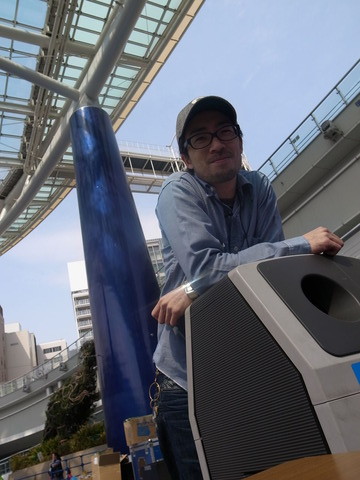 T.I先輩もご機嫌でしたーw 先輩おかえりなさい!!
二日目はこちらの動画を見て頂ければ! 翌日にUPという素晴らしさw ありがとうございます。
現地へ足を運ばれた方はご存知でしょうが
思いがけないアクシデントがありました。。 
まあ悔しい反面こういうこともあるんだと勉強になりました。
なにがあるかわからないですからねw
優勝したイケおめでとう! アメリカもがんばってねー!
そして4月9日
僕のスポンサーでもあるCAVEの4周年パーティーが
おなじみのクレールにておこなわれます。
7時からエンドレスで行われるでしょうw 
今年はCAVEライダーは全員集まるんでしょうか?!
Nao