This is a computer-based translation of the original text:
Even the practice bike out there, when I enter a kind of fighting spirit.
Once the air such ignorance of the game is something.
Today was a nostalgic old scooters.
BMX rider is a great curiosity. Various technical challenges in the scooter.
◯ reluctantly left the Teruuippumeiku. Terra, or decade.
The winner of the game or I can go anywhere from the posture of the photographs is,
◯'s not bitter.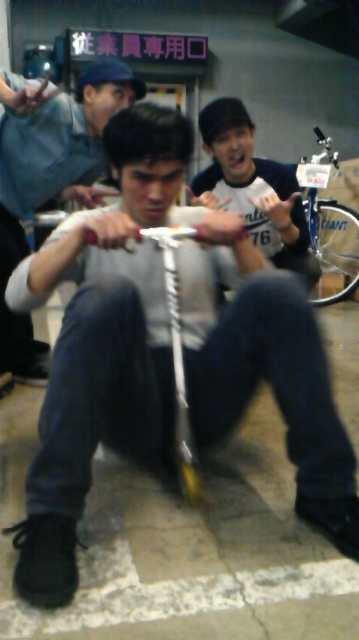 It is important for me to do anything really.
Co.
---
そんな空気になったら、なんかしらのゲームが始まります。
今日は、昔なつかしのキックボードでした。
BMXライダーの探究心はすごいですね。キックボードでいろんな技に挑戦。
渋◯さんは、テールウィップメイク。テラは、ディケードとか。
ちなみに写真の体勢からどこまでいけるかってゲームの勝者は、
渋◯さんでした。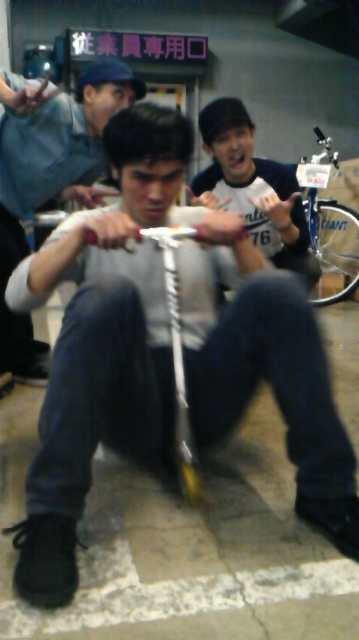 何事も本気でやるのって大切ですね。
Co.