This is a computer-based translation of the original text:
Will post again after a long time.
I suddenly have announced today.
You Zionbikes I have three years to support ever
This time, the Zionbikes
Junglerider
now be transferred to.
Also distributor of Third Kind -
Japan Jykk
transfer to become.
Third Zion Bikes and helped me until now - the kind his three years at very grateful I was able to grow larger.
And for further growth, thought to be on the JungleRider.
We have the opportunity to talk with Mr Martti Kuoppa that came according to the KOG, were determined.
I now hope to further evolution in the Jungle rider.
Zion Bikes, Third-Thank you for your kind.
Jungle rider, everyone Jykk Japan, thank you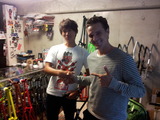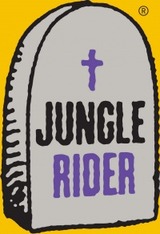 Junglerider
Http://Junglerider.com/

Japan Jykk
Http://Jykkbmx.com/
Motorcycle rearranged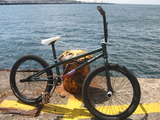 Frame
GROUND TACTICS (FHT)
Head Angle: 74.7
Seat Angle: 70
Top Tube: 18.8 "
Chain Stay: 12.9 "
weight: FHT 1770g
Handlebar
MK ULTRA 8 "(FHT),
Width: 26 ",
Backsweep: 6,
Weight 730g
Fork
Black Scorpio fork (FHT)
0 offset. Weight: 870g
Description is in use by motorcycles and small checks to write and think carefully now.
To tell you the thoughts switched anyway, out of the gate, I came pretty nicely.
Many new tricks, I would like to develop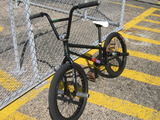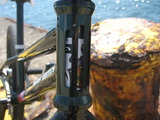 ---
いきなりですが今日は発表があります。
今まで3年間にわたってサポートして頂いてきたZionbikesですが、
この度、Zionbikesから
JungleRider
に移籍する事になりました。
ディストリビューターもThird-kindから
Jykk Japan
への移籍となりました。
今までお世話になったZion BikesとThird-kindには とても感謝しています
この3年間で自分は大きく成長する事ができました。
そして、さらなる成長のため、JungleRiderに乗りたいと思いました。
KOGに合わせて来日しているMartti Kuoppa氏と話をする機会を設けて頂き、決定しました。
これからはJungle riderでさらなる進化をしていきたいと思います。
Zion Bikes、Third-kindの皆さんありがとうございました。
Jungle rider、Jykk Japanの皆さん、宜しくお願い致します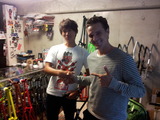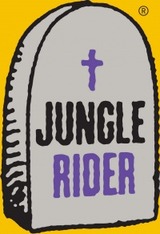 JungleRider
 http://junglerider.com/

Jykk Japan
 http://jykkbmx.com/
組み替えたバイクです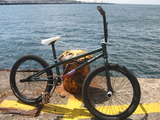 フレーム 
GROUND TACTICS (FHT)
Head Angle: 74.7
Seat Angle: 70
Top Tube: 18.8″
Chain Stay: 12.9″
weight: FHT 1770g
ハンドルバー
MK ULTRA 8″ (FHT),
Width: 26″,
Backsweep: 6,
Weight 730g
フォーク
Black Scorpio fork (FHT)
0 offset. Weight: 870g
を使用中です 細かいバイクチェックや説明は今度じっくり書きたいと思います。
とりあえず乗り換えた感想を言うと、しょっぱなから、かなりシックリきてます。
新しい技をいろいろ、開発したいと思います