This is a computer-based translation of the original text:
Good evening. The nao.
I gradually raised rates recently updated blogs. GRD thanks Ⅲ.
And yesterday
Nissan Stadium Committee made a practice instead of Baishikurufesu Shinyokohama Shonan has unfortunately been discontinued.
I stayed more than 30 people gathered 頂Ki imagine! ! !
Sunday, she added that his wife and now, thanks to a collection which was very peaceful and her children too much.
This person is sponsored by
In the kore kore. . . .
For more information
Isshiburogu
Please confirm.
If you write that day. . . . Or only the power [w]
W is a lie
Ending Girls and those who practice or so before the event, might be talking to colleagues who, while teaching riding and the original was something like the form of JAM.
In the evening and did a photo session together! !
I was also added to bring the camera ー Tatsuki Akira Watanabe, and!
Wonderful photos were taken while people struggled.
I'm a piece of yesterday's photo Kasahara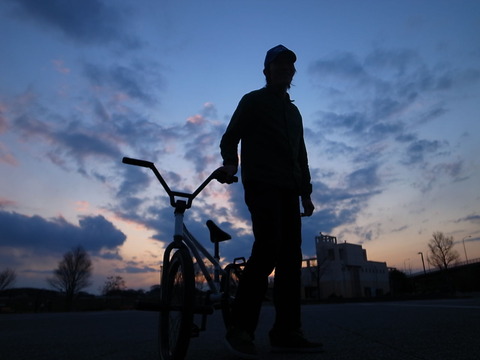 Was doing this and another.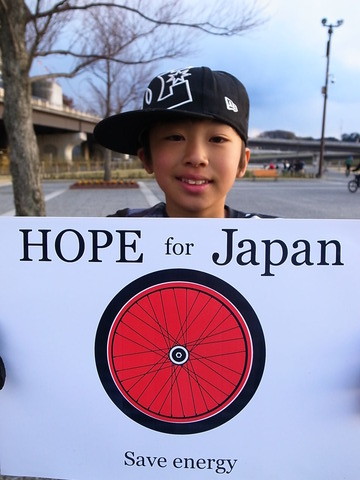 Precisely because the message is transmitted rider.
I've lost many people in the transportation and power outages and gasoline shortages of the time. BMX what has made this situation because it reaffirms the excellence of bicycles as well. Even as a merchant's eyes really are looking a lot better bike. If we think it is good to the environment rooted in the Japanese bike that is more in the future.
While having made such an image.
Thank you everyone for riders! !
Let me put it that gave some.
Here
you can see all the photos from yesterday.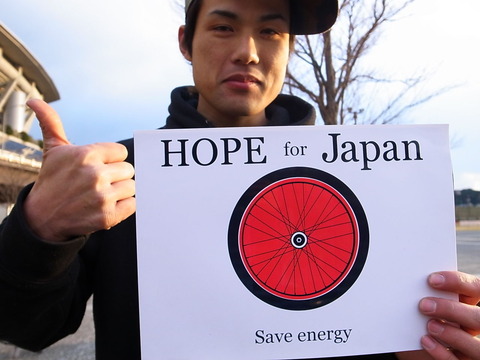 Kin-chan []
[This] Kodama
Watanabe's []
Day was able to feel the happiness that people get on and thus become a smile. Thank you so far gotten together in the middle! !
Thank you come and join the competition because it will be held next year.
nao.
---
最近ブログの更新速度が徐々に上がってます。GRDⅢのおかげです。
そして昨日は
残念ながら中止になってしまった湘南バイシクルフェスの代わりに
新横浜日産スタジアムで練習会を行いました。
想像以上に集まって頂き30人以上居ましたね!!!
日曜日ということで彼女さんや奥さん、子供ちゃんたちも沢山居たおかげでとても和やかな集まりになりました。
主催のこの人は
コレがコレで。。。。 
詳しくは
イッシーブログ
にて確認してください。
この日のことを書くことすれば。。。。『乗』だけかなw
嘘ですw
大会前なのでガチで練習したりする人や、仲間と会話する人だったり、教えながら乗ったりなど本来のJAMという形のような感じでした。
そして夕方からはみんなでフォトセッションでした!!
渡辺さんや正樹さんもカメラを持参してましたー!
みんな苦戦しながらも素敵な写真とっていました。
僕の昨日の一枚は笠原さんの写真です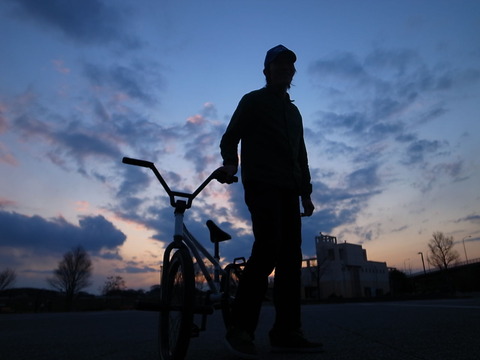 そしてもう一つこんなことをしていました。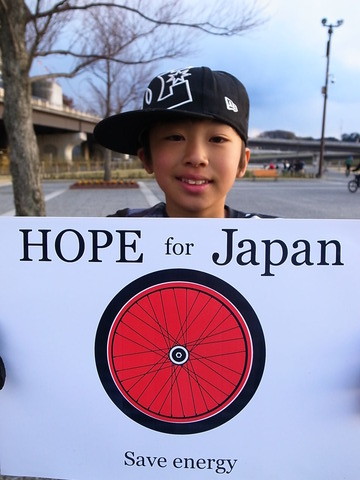 ライダーであるからこそ伝えられるメッセージ。
今回の停電やガソリン不足などで多くの方が交通手段をなくしました。この状況だからこそBMXだけでなく自転車の素晴らしさを再確認ことが出来きました。実際に販売店として目から見ても、多くの方が自転車を求めています。これから先も自転車というものがより日本の環境へ根付いていけば良いなと思います。
そんなイメージを持ちながら作りました。
ライダーのみなさんご協力ありがとうございました!!
一部ですが載せさせて頂きました。
コチラ
から昨日の全ての写真を見ることができます。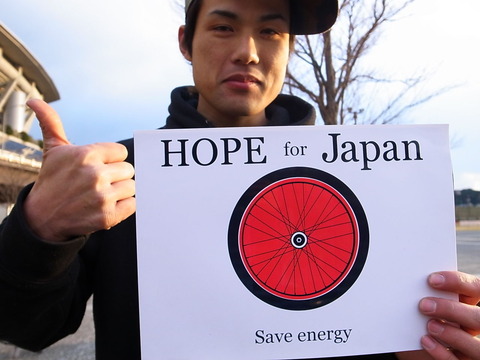 【キンちゃん】
【コダマさん】
【ワタナベさん】
こうして笑顔になってみんなと乗れることの幸せさを感じることの出来た一日でした。 遠い中な集まって頂いた皆さん本当にありがとうございました!! 
大会は来年も開催予定ですので是非また参加宜しくお願いします。
nao.