This is a computer-based translation of the original text:
Hello everybody!
How do I spend summer vacation?
Co holidays like, but we have to 夏休Mirashii, too.
(He is currently on tour in Kansai Youth 18 ticket)
In spring, cherry blossoms, hydrangeas in the rainy season.
Speaking of summer
"Sunflowers"
Look at the sunflower fields in Shizuoka on the net
Tsu over 行Kitee! Innovation thoughts
If you look in the near-and non-Argens Tsu!
Immediately, in 15 minutes by car from the front 相武台 of Zama. I went to sunflower fields.
W is the only sunflower photo I am warning you ahead of time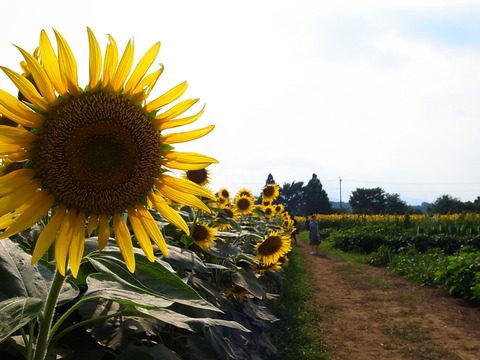 Just one side covered with sunflower w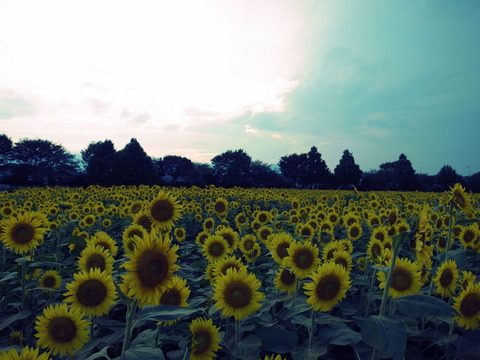 Sunflowers bloom is apparently about 550,000.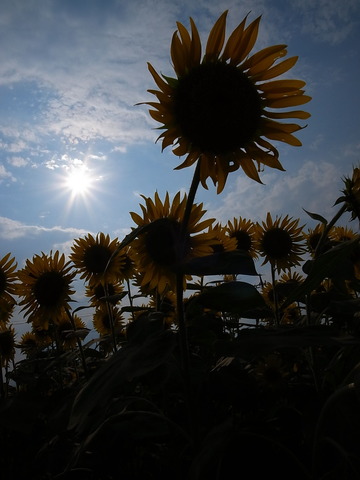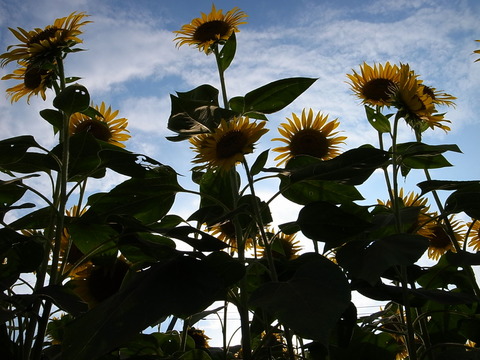 Blooms are much larger than those of my height.
(Although some of my small stature..)
The evening was a fantastic landscape can look very well.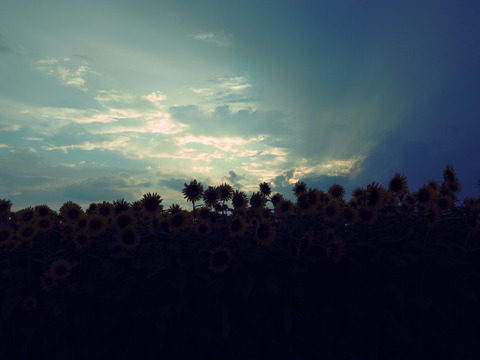 What'll It is a very pleasant summer evenings.
Sunflower Festival is still as time of bloom since August 17 to 24 days. Nearby then it can be said because some of the Sagami River BBQ place is recommended for summer memories.
Visit here more than
a sunflower festival details
So please spend your summer vacation better.
nao
---
夏休み如何お過ごしでしょうか?
Coみたいに連休はありませんが、僕も夏休みらしいことをしてきました。
(現在彼は青春18きっぷで関西ツアー中)
春には桜、梅雨には紫陽花。
夏といえば 
『ヒマワリ』
ネットで静岡のひまわり畑を見て
行きてぇーっ!っと思い
調べると以外と近にあるじゃんっ!
早速、座間の相武台前から車で15分ほどにある。ひまわり畑へ行きました。
先に言っておきますが今回の写真ヒマワリしかないですw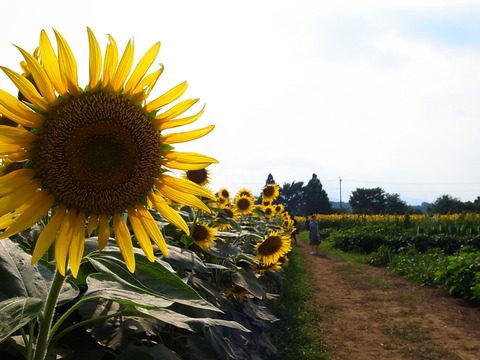 とにかく一面ひまわりだらけw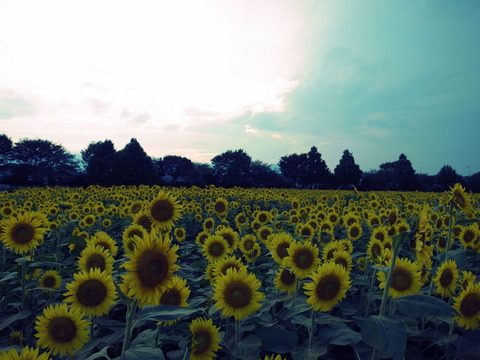 およそ55万本のひまわりが咲いているらしいです。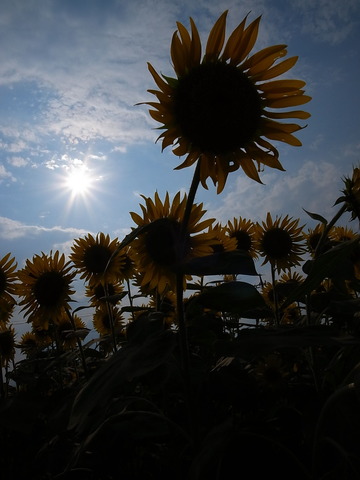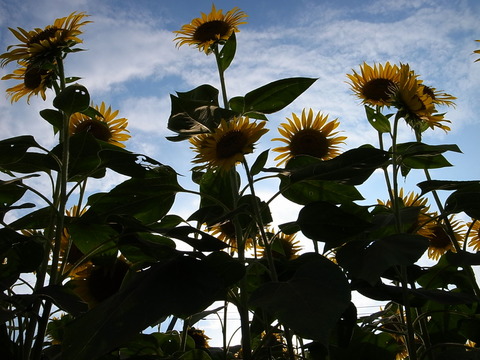 僕の身長より遥かに大きいものも咲いています。
(僕の身長が小さいのもありますけど。。)
夕暮れにはとても幻想的な風景も見えたり。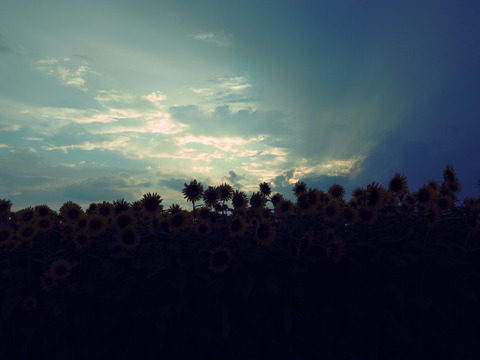 夏の夕方ってとても気持ちが良いですよね。
ひまわりまつりは8月17日~24日までなのでまだまだ見頃の時期のようです。 ちかくには相模川もあるのでBBQのついでに寄ることも出来るので、夏の思い出におすすめの場所です。
詳細はこちらよりどうぞ 
ひまわりまつり詳細
それではみなさん良い夏休みをお過ごし下さい。
nao