This is a computer-based translation of the original text:
Safely, finished 4TUNE GAME.
B-BOY, Daburudaddji, BMX, us gathered 138 participants from four of the Beat Box genre.
They'll be a unique school Bakkari any genre. BMX is of course not be lost.
Although there is a quotation of students gathered in rigidity is studded Really.
During such, will dominate 4TUNE GAME Kouichi asylum. We divided the hall was a fantastic move.
This time, I participated as Jaddji Did I also, in the contest would win Koichi normal.
Although, I smile happily when he felt that riding a bicycle was shining more than anyone else.
If I was him such, and thought I might be able to cheer a little man, put your vote.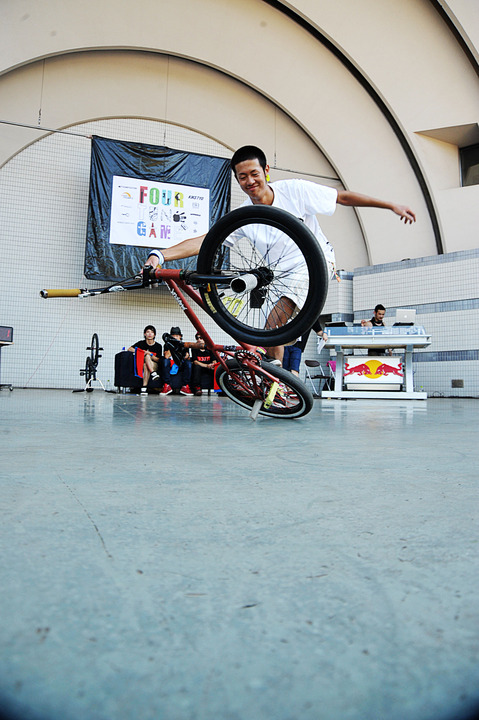 I suppose people have their feelings, who came in feeling What I want to do something a little, and What to believe.
"Japan, the smile on a performance" and the slogan, from August 06
The tour also 4TUNE through seven days. I do not know what you can do,
Fullest, moving limbs, not what is important I know with my own eyes now.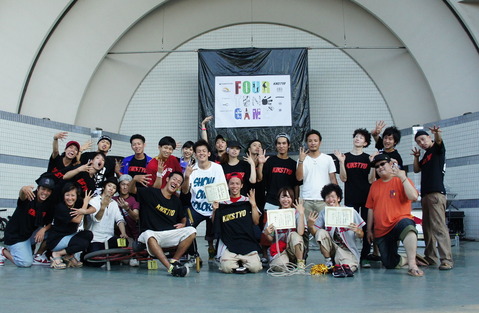 Temasen 4TUNE PROJECT is still done, meantime officials, participants, and everyone who help us, cheers for good work.
Co.
---
B-BOY、ダブルダッヂ、BMX、ビートボックスの4つのジャンルから138人の
参加者が集まってくれました。
どのジャンルも個性派なやつらばっかり。もちろんBMXも負けてはいません。
学生という括りがあるものの、集まったのはホントに強剛ぞろい。
そんな中、4TUNE GAMEを制したのは肥後コーイチ。奇想天外な動きで会場を湧かせていました。
今回、僕もジャッヂとして参加してたのですが、普通のコンテストではコーイチは
勝てなかったと思います。
けれど、彼が自転車に乗ってるときの楽しそうな笑顔は誰よりも輝いていたと感じました。
僕はそんな彼なら、少しでも人を元気にできるのではないかと思い、票を入れました。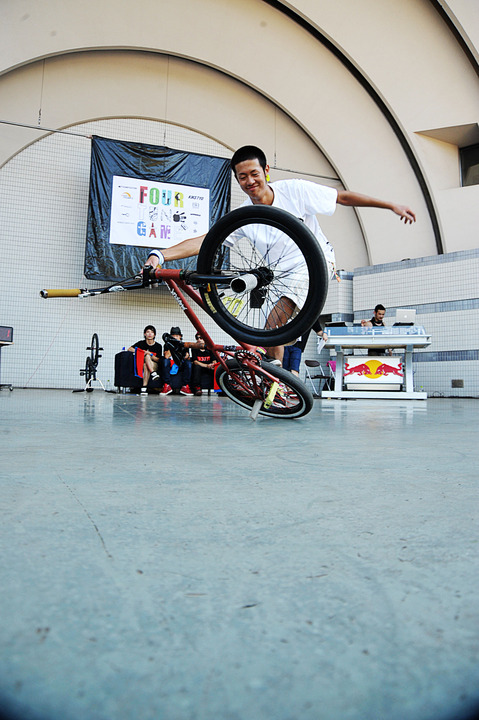 みんなそれぞれの気持ちがあるのだと思うが、少しでも何かしたいって気持ちで
来てくれたんだ、って信じたいです。
「日本をパフォーマンスで笑顔を」というスローガンを掲げて、8月6日から
7日にかけて4TUNE ツアーも行われます。何ができるかわからないけど、
精一杯、手足動かして、自分の目で今を知ることが大切なんじゃないでしょうか。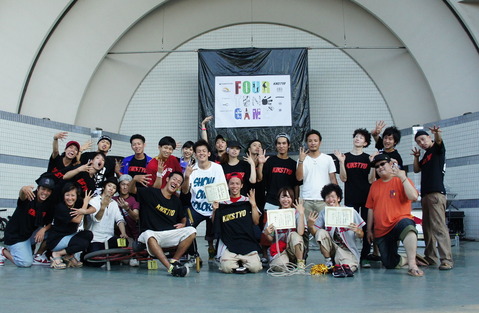 まだまだ4TUNE PROJECTは終わってませんが、ひとまず
関係者、参加者、ご協力してくださったみなさま、おつかれさまでした。
Co.