This is a computer-based translation of the original text: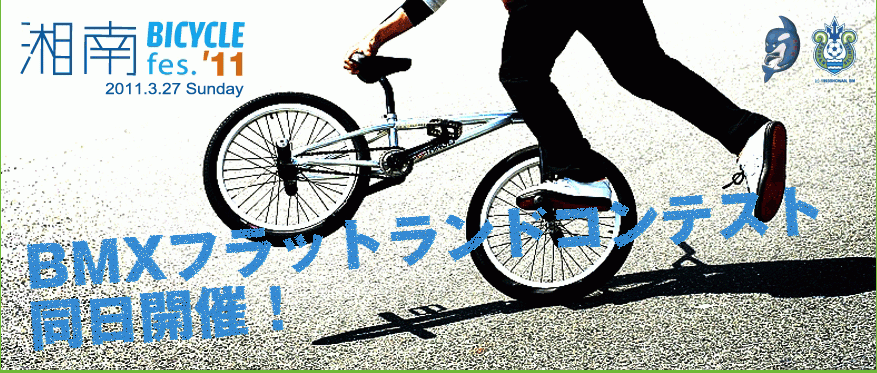 Come this year! ! !
From the first contest of the Kanto region] [Baishikurufesu Shonan Furattorandokontesuto BMX
Annual tournament has become the fifth time already.
Who will get this year is 10 million everyone! ?
Click here for last year's pattern
, Shonan Baishikurufesurepoto
Tournament Information
Date March 27, 2011 ■ (Sun)
■ Class Novice Open expert
■ 1000 yen entry fee
■ ■ How To Enter
Email · ↓
shounan.bmx.entry @ gmail.com
Before, please fill out and send the necessary information below.
[Requirements]
* Marked items are not sure please describe.
* * Name (full name)
* Nickname
* * Age
* * Zip / Address
* * Class
* * Emergency contact (cell phone)
- The local name
Well go shopping - BMX
- Favorite rider
Hobbies outside of · BMX
- Sponsors
Everybody shout -
Nonprofit corporation organized Berumaresupotsukurabu ■ Shonan
---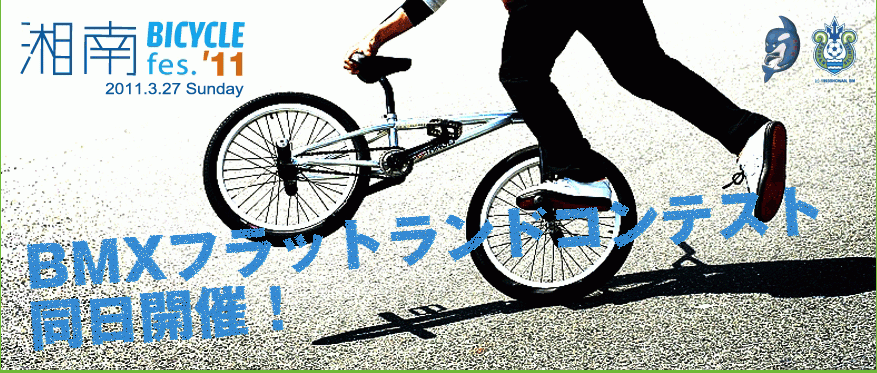 今年もやってきました!!!
関東一発目のコンテスト
『湘南バイシクルフェスBMXフラットランドコンテスト』
すでに恒例になってきたこの大会は今回で5回目。
今年は誰が10万円手にするのでしょうか!?
昨年の模様はこちらから 
湘南バイシクルフェスレポート
大会インフォメーション
■日時
・2011年3月27日(日)
■クラス
・ノービス
・エキスパート
・オープン
■エントリー費
・1000円
■エントリー方法■
・メール↓
shounan.bmx.entry@gmail.com
まで、下記必要事項をご記入の上送信してください。
【必要事項】
*の印がある項目は必ず記載してください。
・*氏名(フルネーム)
・ニックネーム
・*年齢
・*郵便番号/住所
・*クラス
・*緊急連絡先(携帯電話)
・ローカル名
・良く行くBMXショップ
・好きなライダー
・BMX以外の趣味
・スポンサー
・みんなに一言
■主催
・特定非営利活動法人湘南ベルマーレスポーツクラブ