This is a computer-based translation of the original text:
Yarimasu this year.
"I am this year! Presentation!"
The year
"My presentation this year!"
The
December 18 (Sat.): Main Sun
December 19 (Sun): Preliminary Date
21 Forest Hall before space Matsudo, Chiba Prefecture (
Http://Www.morinohall21.com/Event/Access1.html
) done by.
Free jam feel free to meet with everyone gathered to ride.
I have gathered, led by pro-riders in the prefecture's former pro rider, Chiba Nakashima Kazu linen every time.
Please feel free to join even for beginners. Advice.
Advanced users who speak in each other - will increase to stimulate each other.
It is no fee or no qualifications or
The new station on the JR Musashino Line Access or from the station eight pillars pillars 新京成線 BMX5 eight minutes.
Forest Hall is 500 yen per day for parking.
Yoshi Yoshi also be taught tricks and Technology Show
Riding conclusion of this year, everyone piled What do ☆
About to start gathering around noon.
※ 19 days during wet weather will do next.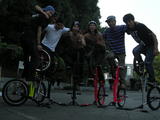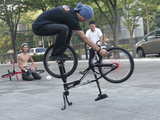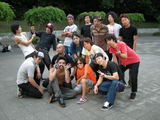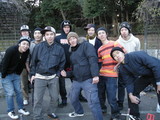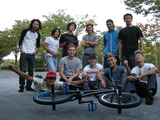 ---
"今年の俺!発表会!!"
今年の
"今年の俺発表会!!"
は
12月18日(土):メイン日
12月19日(日):予備日
で
千葉県松戸市の森のホール21前スペース(
http://www.morinohall21.com/event/access1.html
)にて行います。
集まったみんなで自由にライディングし合う感じのフリージャムです。
毎回千葉県出身プロライダー中島 和麻さんを筆頭に 県下のプロライダーが集合してます。
初心者の方も気軽に参加してください。アドバイスします。
中~上級者の方はお互いを刺激し高めま合いしょう。
参加費とか資格とか一切無しです
アクセスは JR武蔵野線 新八柱駅 or 新京成線 八柱駅からBMX5分です。
森のホールには1日500円の駐車場もあります。
技を見せるもヨシ 技を教えてもらうのもヨシ
今年の締めにみんなでワイワイ乗るのはどうでしょうか☆
だいたい昼くらいに集まり開始します。
※雨天時は翌19日に行います。