This is a computer-based translation of the original text:
In that five-day Obon holiday weekend, I decided to get tickets to travel by using the Youth 18.
What he Seishun 18 ticket is for 5 days unlimited rides on conventional lines rolled JR.
In some applications it is - What is it like there is a method in the five day unlimited ride rolled!
Day 1
First, we headed first, I decided to go with Mixi HIROKIX SCHOOL learned on the morning of departure.
Familiar places, "Kariya" is a Misasagapaku.
Misasaga would always be over smoothly to arrive by car Saino Innovation, Nathan and I go slow train takes 7 hours! (With errors during transfer).
In the hall that urged everyone riding in Aichi Ri and waited while doing BBQ, ~ It was a nice touch.
I have enjoyed the summer evening from the first day of the fireworks and go bankrupt.
Over night, overnight care now Hiroki house.
Mobile Content Today
Kariya over Yokohama Duration:
332
minutes transit distance: Part
4: 312.8
km
Total: £
5,250
Day 2
Hiroki Kariya to send them to rent, Osaka emergency!
Osaka Attoiu間 to 3 hours! Go to grandma's house in the country, Go to linger and rest!
I like especially excited at the loom long whale recently Temashita more than 10 riders gathered this day! !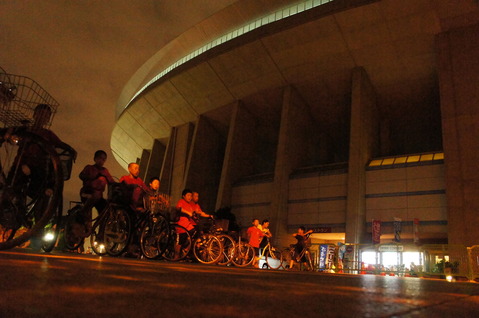 Photo riders "- or more 回Re" is legion and elementary Yaji throw.
Also, this day course w morning surge in too Ye Chan's Birthday
Nevertheless, all that was sweet. . . Nagai 恐Rubeshi!
Mobile Content Today
Kariya Osaka over duration:
181
minutes transit distance: Part
2: 214.8
km
Total: £
3,570
ーーー following the Part!
Koo
---
この青春18きっぷはJR在来線を5日間乗りまくり放題ってやつです。
使い方によっては5人で1日乗りまくり放題って方法もあるみたいですよ~!
Day 1
まず、最初に向かったのは、出発の朝にMixiで知ったHIROKIX SCHOOLに行くことにしました。
場所はおなじみ「刈谷」のミササガパークです。
いつもはサイノの車ですいすいーっと到着してしまうミササガも、鈍行でいくと7時間かかるんですねー!(途中乗り換えミスあり)
会場ではBBQやりながらまったーりと愛知勢のみんなで乗ってて、いい感じでしたね~。
夜は花火もうち上がったりと初日から夏を満喫してしまいました。
夜はヒロキ邸で一晩お世話になりましたー。
本日の移動内容
横浜ー刈谷
所要時間:
332
分 乗換:
4
回 距離:
312.8
km
合計:
5,250
円
Day 2
ヒロキに刈谷まで送ってもらい、いざ大阪へ!
大阪まではあっという間の3時間!田舎のばあちゃん邸に行き、一休みして長居へGo!
最近の長居はたくじらを中心に盛り上がってるみたいで、この日も10人以上のライダー
が集まってました!!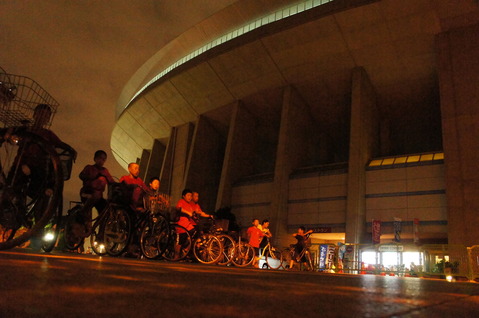 写真はライダーに「もっと回れや~」とヤジを投げる小学生軍団です。
また、この日はイエちゃんの誕生日で盛り上がりすぎて朝までコースw
それにしても、みんな上手かったな。。。恐るべし長居!
本日の移動内容
刈谷ー大阪
所要時間:
181
分 乗換:
2
回 距離:
214.8
km
合計:
3,570
円
後編につづくーーー!
コオ