This is a computer-based translation of the original text:
GW is basically the day was 29 to 08.
The first half of the head in relation to three days at the plant was scheduled repair work.
And then the middle of the ride.
Matsudo riding in two days, riding at night in Saitama Kasahara's house to hang out, three days, and ride in and Matsudo.
GW had this thing in the second half to Tateyama in Tateyama, Chiba Prefecture, south tourism! !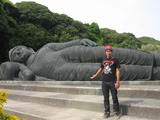 It is no longer ...
You are obviously Colle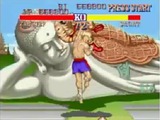 There was this thing I knew Chiba Prefecture
The official name is
"Buddha Buddha Buddha"
I think we should I'm selling an unusual feature of this kind of tourism from
GW is a crappy story and video Gurataku taken during the tactics of the new switch
---
が、前半は工場の定期修理がある関係で頭3日間は仕事でした。
そんで中盤はライディング。
2日は松戸で乗り、夜は笠原さん宅にお邪魔して埼玉で乗って、3日は、また松戸で乗ったりしました。
GW後半には千葉県南下観光で館山へ
館山にこんな物がありました!!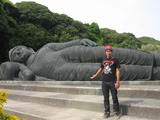 これはもう…
どう見てもコレでしょ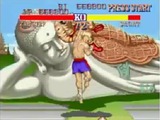 千葉県にこんな物があったとは知らなかったなぁ
正式名称は
"釈迦涅槃佛"
こういうの珍しいんだから観光の目玉として売りにすれば良いんじゃないかな
グラタク ボツネタとGW中に撮った新スイッチのテキトー動画です