This is a computer-based translation of the original text:
Blog for a long time
Matsudo, 27 went to take.
On this day, many riders got together early in the morning.
Onset of his severe hay fever in the middle, my heart is broken.
(We should do this, but every doctor I go to hit injections.)
Nevertheless,
Nakashima's gift to everyone in a 33-year-old on February 25.
The classic first birthday cake, ☆ was quite satisfied to get various parts Yara Yara beer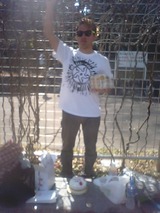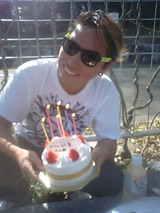 The cake is a grace with me 石嶋 kun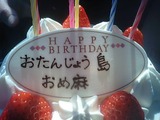 "Hemp Island Birthday Congratulations"
I had written ☆
Cake Shop has an older sister wrote me beautiful but confused.
Truly a professional!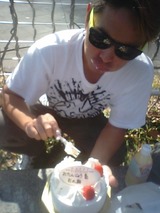 The day was like that.
I managed to have a hay fever -
---
27日は松戸に乗りに行きました。
この日は朝早くから多くのライダーが集まり乗りました。
自分は途中から花粉症がひどく発症し、心が折れてしまいました。
(こうならない為に、毎週医者に通って注射打ってるのに…)
それはともかく、
2月25日で 33歳になった中島さんへ みんなでプレゼント。
誕生日定番のケーキを始め、ビールやらパーツやら 色々ゲットしてご満悦でした☆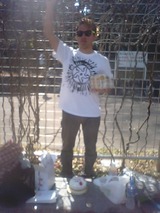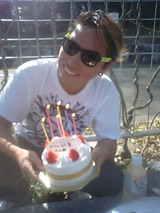 ケーキには おれと石嶋くんの計らいで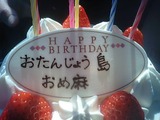 "おたんじょう島
おめ麻"
と書いてもらいました☆
ケーキ屋さんのお姉さんは戸惑いながらも キレイに書いてくれました。
さすがプロ!!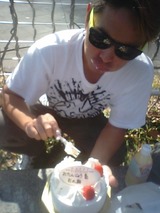 そんな感じの1日でした。
花粉症なんとかならないかな~