This is a computer-based translation of the original text:
Happy New Year.
How was everyone in 2010?
I became a really good year.
Thanks to everyone that you see here is a blog, too.
And today in praying for the safety of one year, the Kamakura
Tsuruoka Hachiman Shrine
and I went to visit.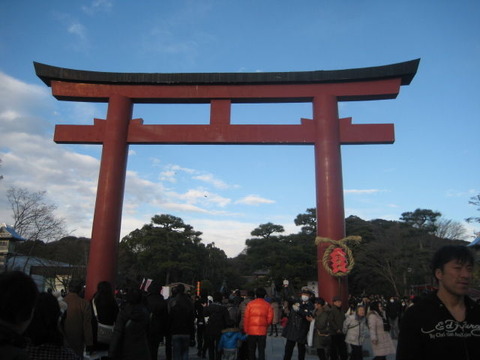 Although expectations were. .
Super mix! ! !
Approximately one hour and a half into the offertory lined w
Susumu Kiyoshi one too.
Properly be drawn fortune,
[Results] Naka Yoshi
Sumiyoshi Taisha in Osaka because it was always, another location may be the first? !
Japan also there is still lively, I like to 日本Rashiku scenery like this.
Because I was done with tricks of television when saying the New Year New Year, New Year can not become a kind of feeling.
Ooki Bibiru or entertainers at one time or another been doing BMX w Na
Ttena the story aside, thank you, 2011 will be inconvenience.
Nao
---
皆様2010年いかがでしたか?
僕は本当に素晴らしい一年になりました。
それもブログをご覧頂いている皆様のお陰です。
そして今日は一年の安全を祈願しに、鎌倉の
鶴岡八幡宮
へ参拝しに行ってきました。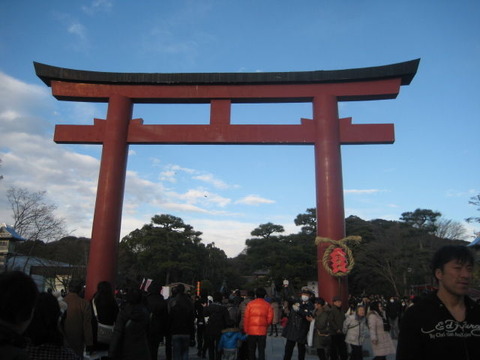 予想はしていたものの。。
激混!!!
お賽銭入れるまで約一時間半は並びましたw
これも精進の一つ。 
ちゃんとおみくじも引いて、
結果は【中吉】
いつもは大阪の住吉大社だったので、他の場所は初めてかも?!
まだまだ日本も活気があって、こんな風景も日本らしくて好きです。
元旦のテレビといったら新春かくし芸だったのに終わっちゃったから、なんだか正月気分になりきれない。 
いつだったかビビる大木とか芸人がBMXやっていたなーw 
ってな話は置いておいて、2011年もご迷惑おかけしますが宜しくお願いします。
Nao